Our work speaks for itself, and who we choose to work with speaks even louder. At Netwave, building healthy working relationships with our clients has been the key to our ongoing success and helped carry us through 2020. As the new year begins, we wanted to shine a light on some of our newest partnerships and give a sneak peek into the projects our team has in the pipeline.
Recently Completed Projects
Showcasing Ocean Views for The Reef
Filming for promotional material proved challenging in 2020, but drone videography was the perfect way to capture breathtaking views while staying socially distanced. Our team hit the beach in Long Branch, NJ in fall to shoot a new 30 second promo for The Reef. Now under construction, The Reef is bringing world-class homes and panoramic ocean views to the City by the Sea. This video was designed to capture the actual oceanfront views homeowners would enjoy from their private rooftop terraces. Our team shared the completed video across social media and created Facebook and Instagram advertising campaigns for The Reef promoting it.
Earlier in 2020, our team crafted The Reef's brand messaging and developed their website, highlighting the property and its amenities for prospective homeowners.
A Fresh Look for Warrior Angels Foundation
Founded in 2015, the Warrior Angels Foundation (WAF) is a veteran-founded non-profit organization dedicated to helping those who suffer from traumatic brain injuries get the treatment they need. Our team worked with WAF on two projects – the development of a new website and the creation of a brand guide complete with a new logo and brand messaging.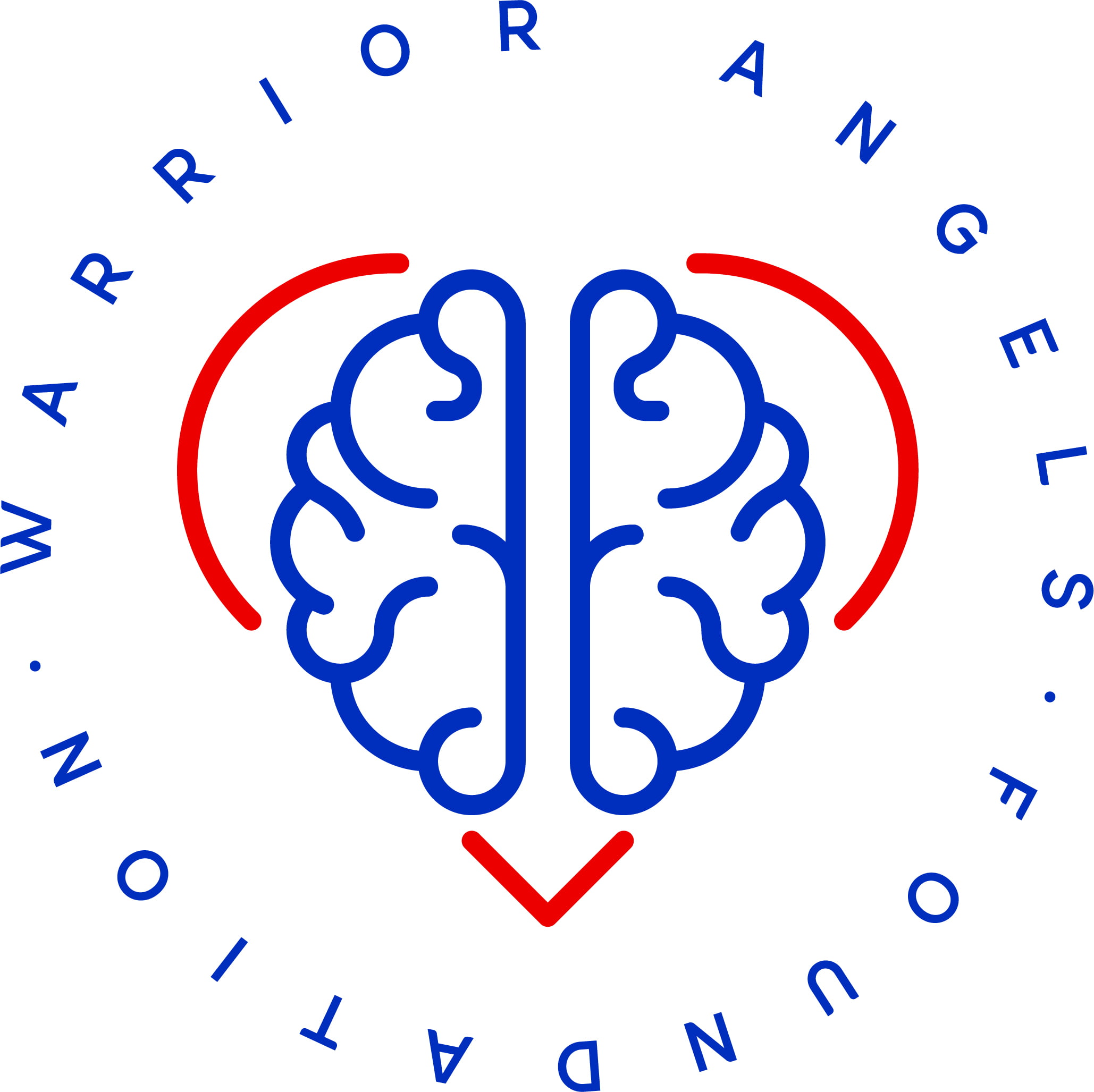 WAF's previous logo was a literal interpretation of the organization's name, depicting an angel with a sword and shield. Moving forward, the organization wanted branding that better represented their mission and commitment to supporting TBI sufferers "until there are none." The new logo evokes a sense of compassion, symbolizing the support WAF provides for those in need of personalized brain care.
With new branding in place our team set their sights on developing an entirely new website for WAF with a custom built shopping cart feature. The new website now allows users to securely order products and make donations to the organization. Netwave also designed and developed a donation portal and media gallery.
Projects Currently in Development
Our team is kicking off 2021 with a slate of new projects including web design, branding design, and public relations.
Northern Ocean Habitat for Humanity – Web Design
The Toms River based Northern Ocean Habitat for Humanity (NOHFH) helps low-income families in Ocean County achieve their goals of homeownership. NOHFH came to Netwave needing a new website that clearly defined their services and the various ways visitors could donate to the charity. NOHFH's mission is driven by the power of monetary donations as well as sales through its ReSTORE thrift store. A website that clearly communicates their mission and makes it easy for users to donate is crucial. We are currently working on developing the NOHFH website so it's more user friendly, enabling the organization to generate more donations through various options and better serve their community.
FWH Associates – Press Release
We have recently begun working with FWH Associates, a premier land development and design engineering firm, on professional press releases. We look forward to growing our partnership with FWH throughout 2021 and beyond.
Flagsin Group – Branding Design
Flagsin Group owner Dan Nagle has been a close family friend to Dave and Adam of Netwave for decades. This presented a unique opportunity for Netwave to develop branding for a company they have seen grow and prosper since its inception. Already a highly successful veteran-owned business, our team is excited to complete the Flagsin Group brand through the creation of a new logo and branding guide. This has been an exciting project to work on due to Nagle's military background as well as the trust he has placed in our design team to take his company to new heights.
Our team is excited to be working with such a diverse range of businesses, helping them thrive by fully developing their brand identities. As the year continues, we look forward to launching new projects and partnerships, and we hope you'll join us along the way.
Interested in learning more about how Netwave can help your business? Let's chat!