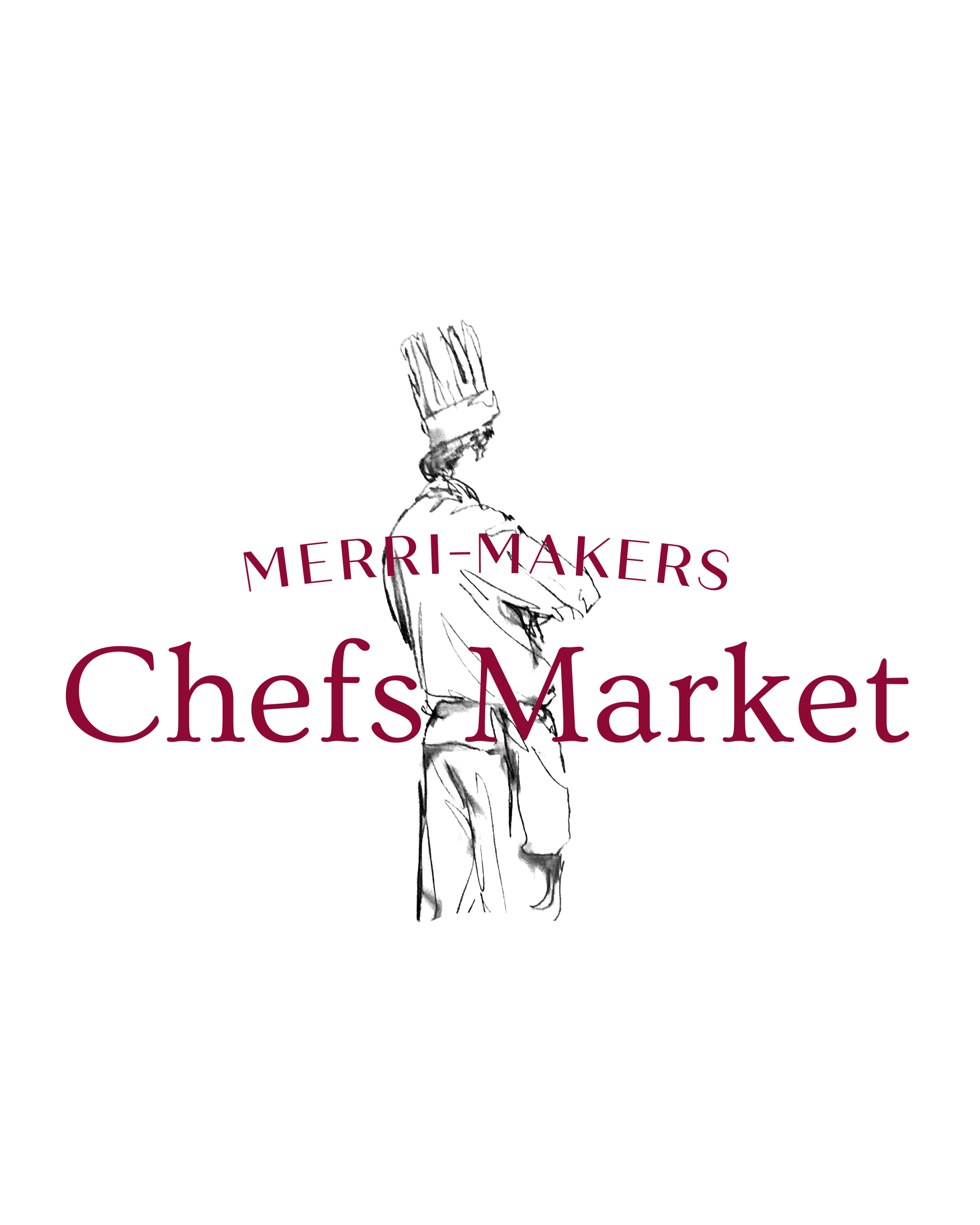 When our long-established catering client told us about their plans to launch a standalone market, we got excited about the opportunity to design a new brand from a proud one.
We used a classic drawing of Merri-Makers Owner Rick Bott to instill legend and lore into the Chefs Market logo. The primary colors uphold the Merri-Makers brand, while instances of black and white speak to the story of how The Allen Farm became Merri-Makers Chefs Market. We also designed the menus ahead of the grand opening.
A perfect use case for the simplicity and user-friendliness of Squarespace. Integration with BentoBox lets customers order Merri-Makers catering on the Chefs Market website.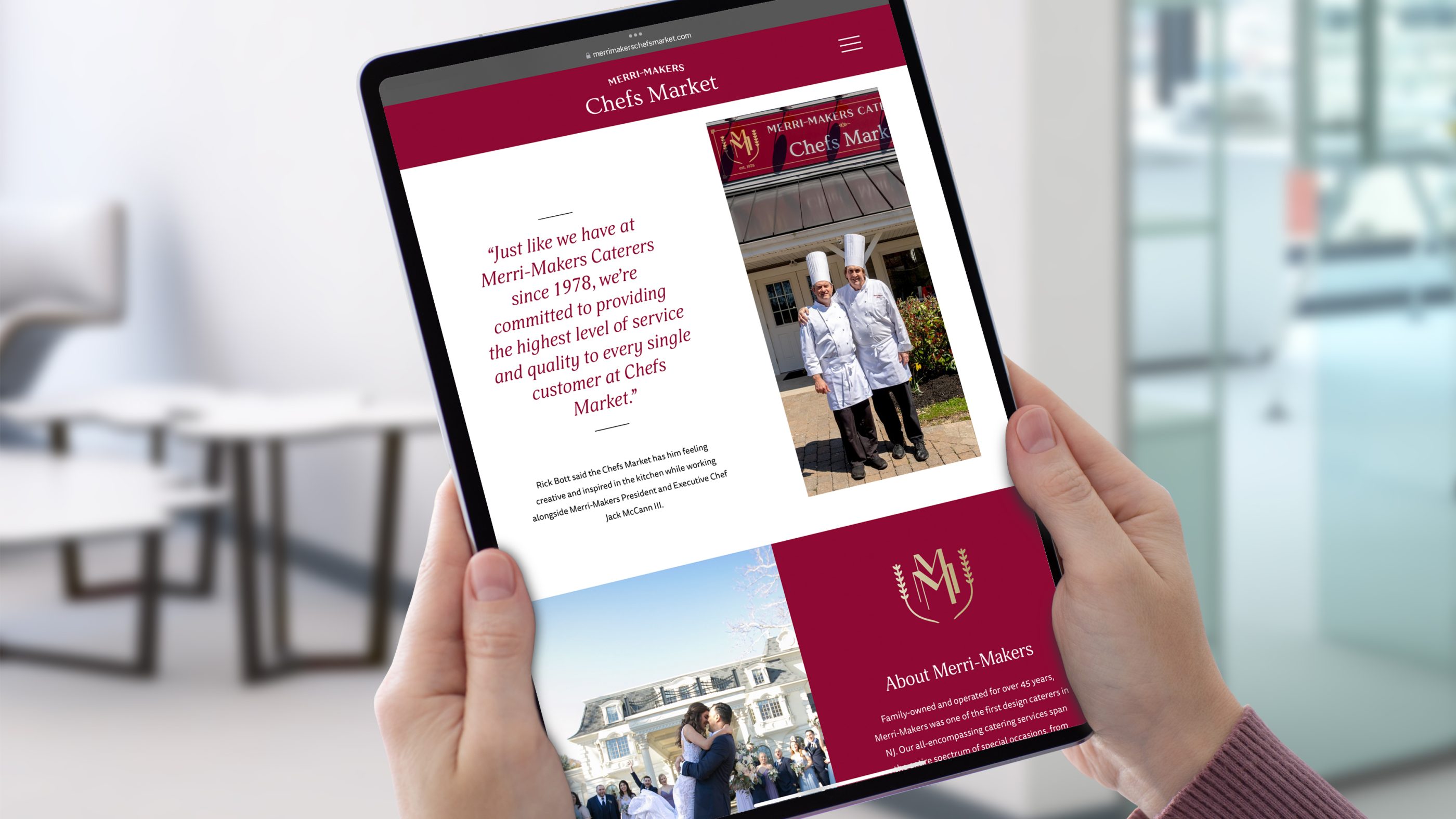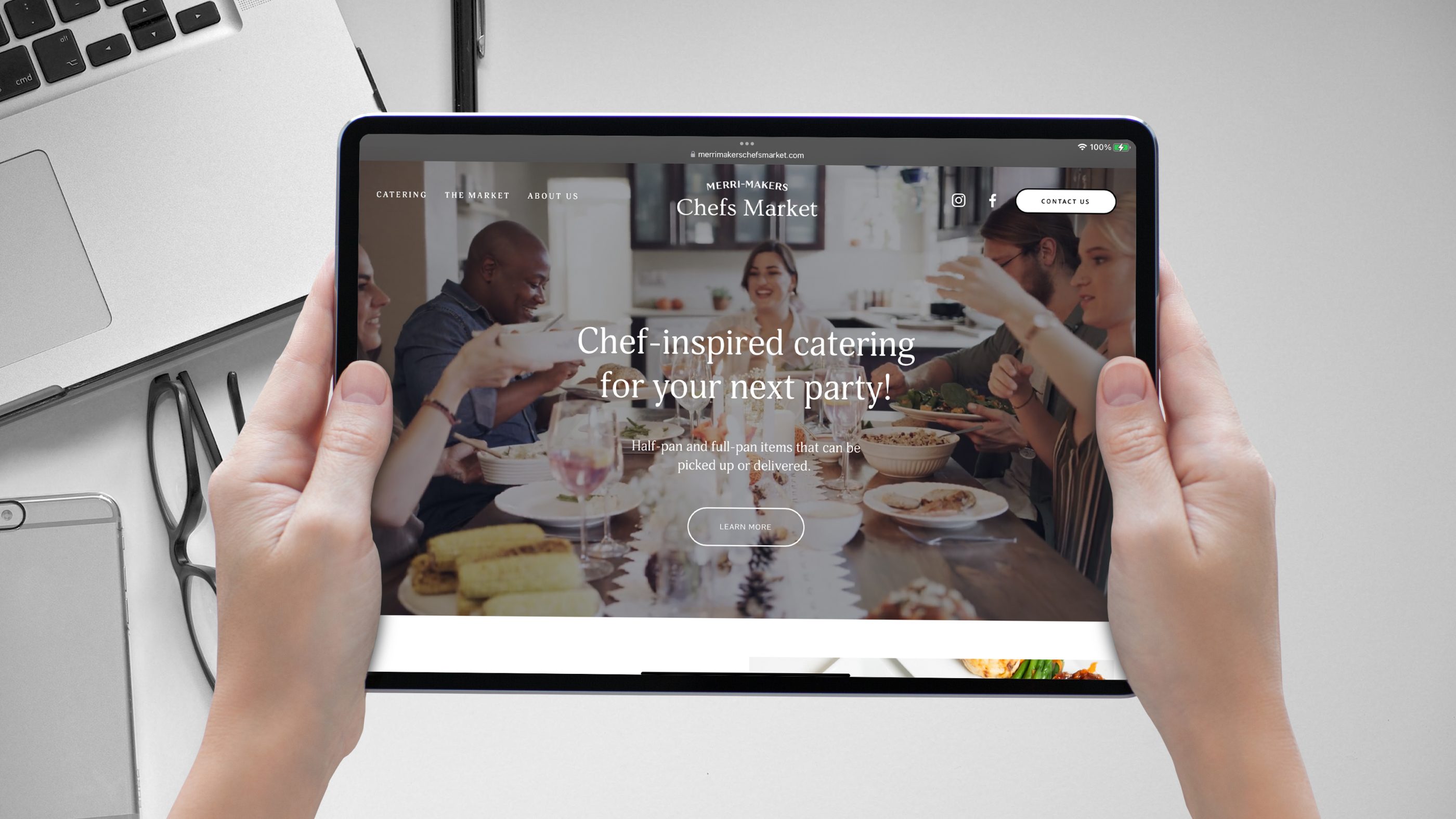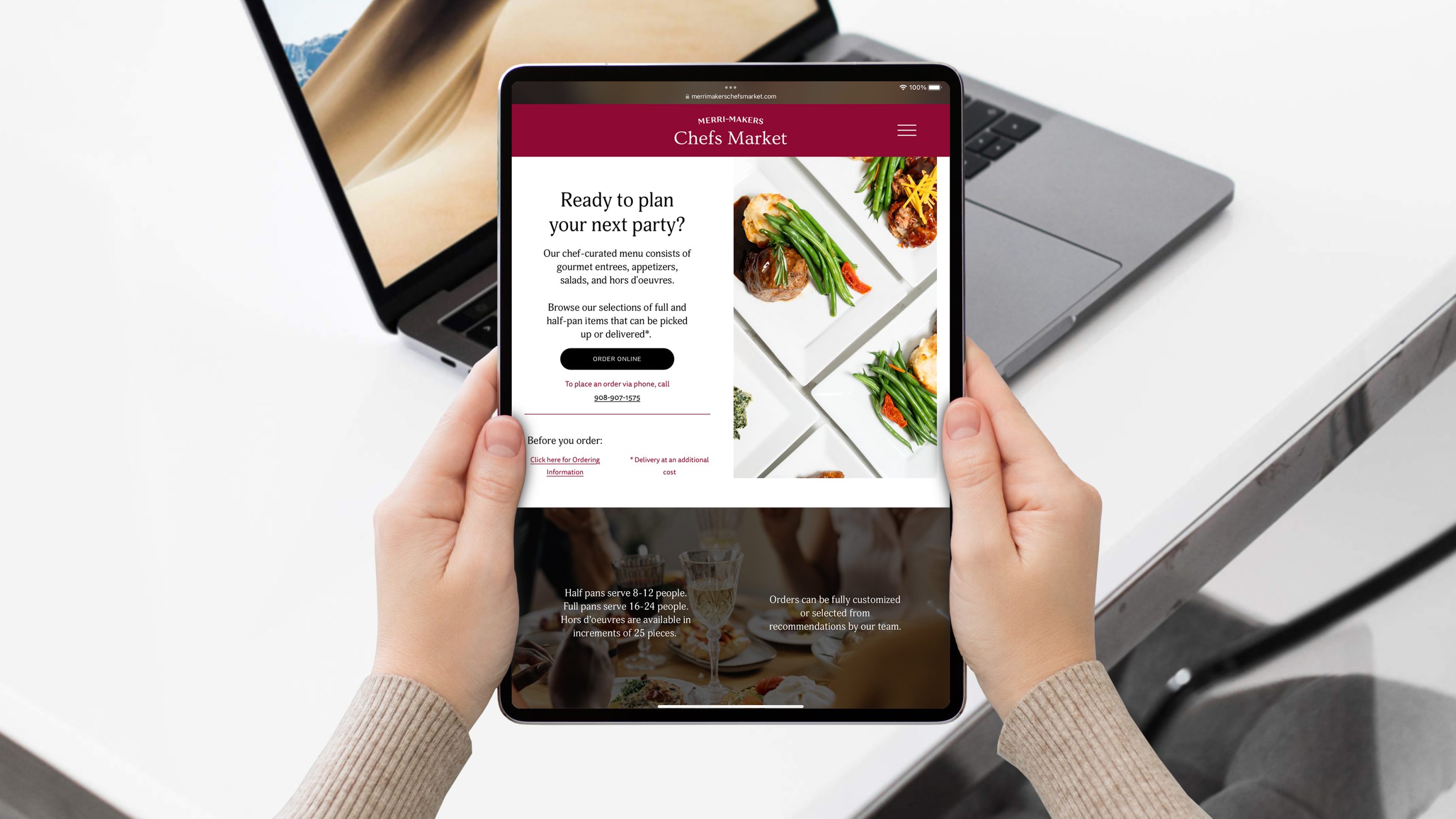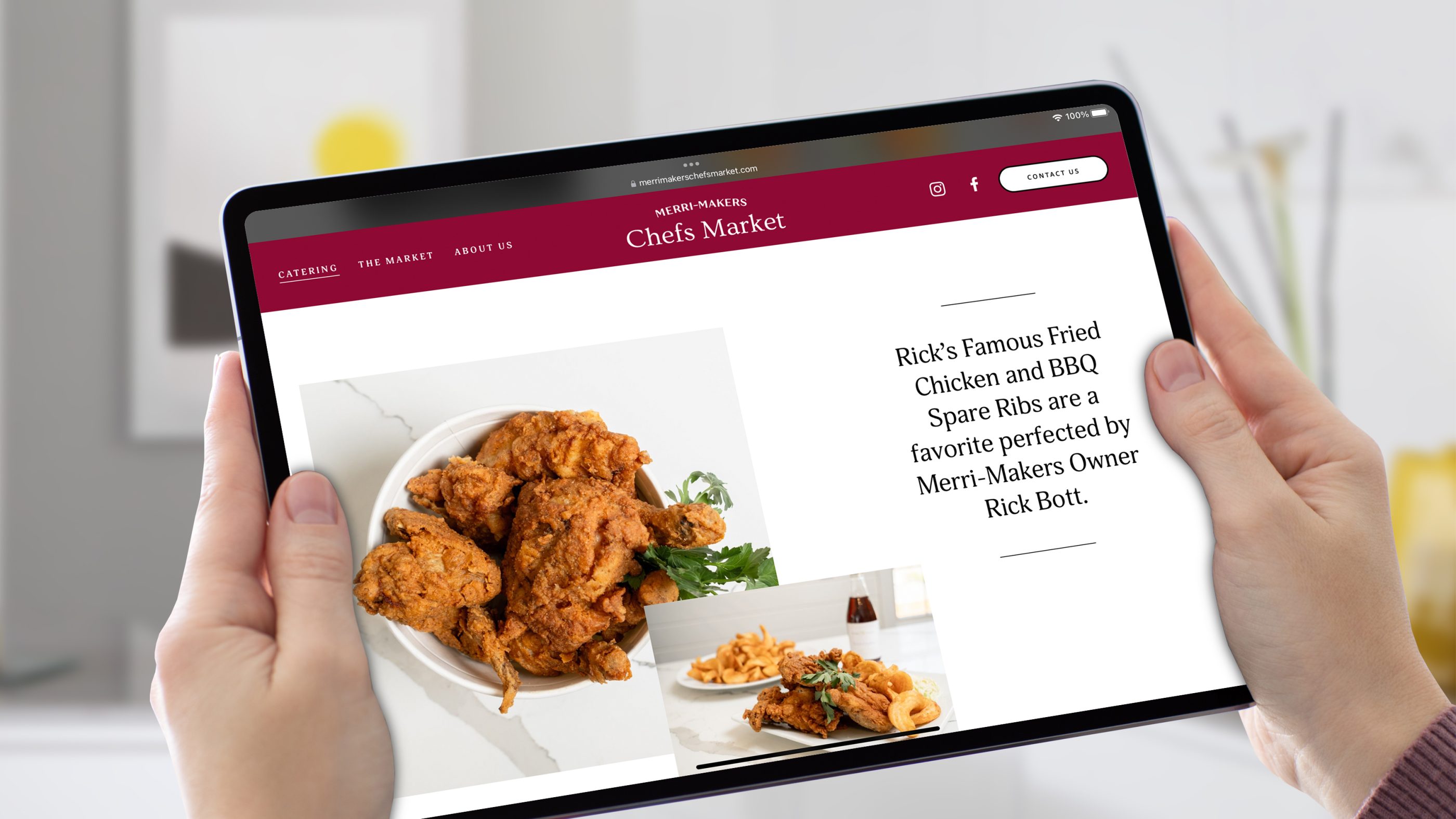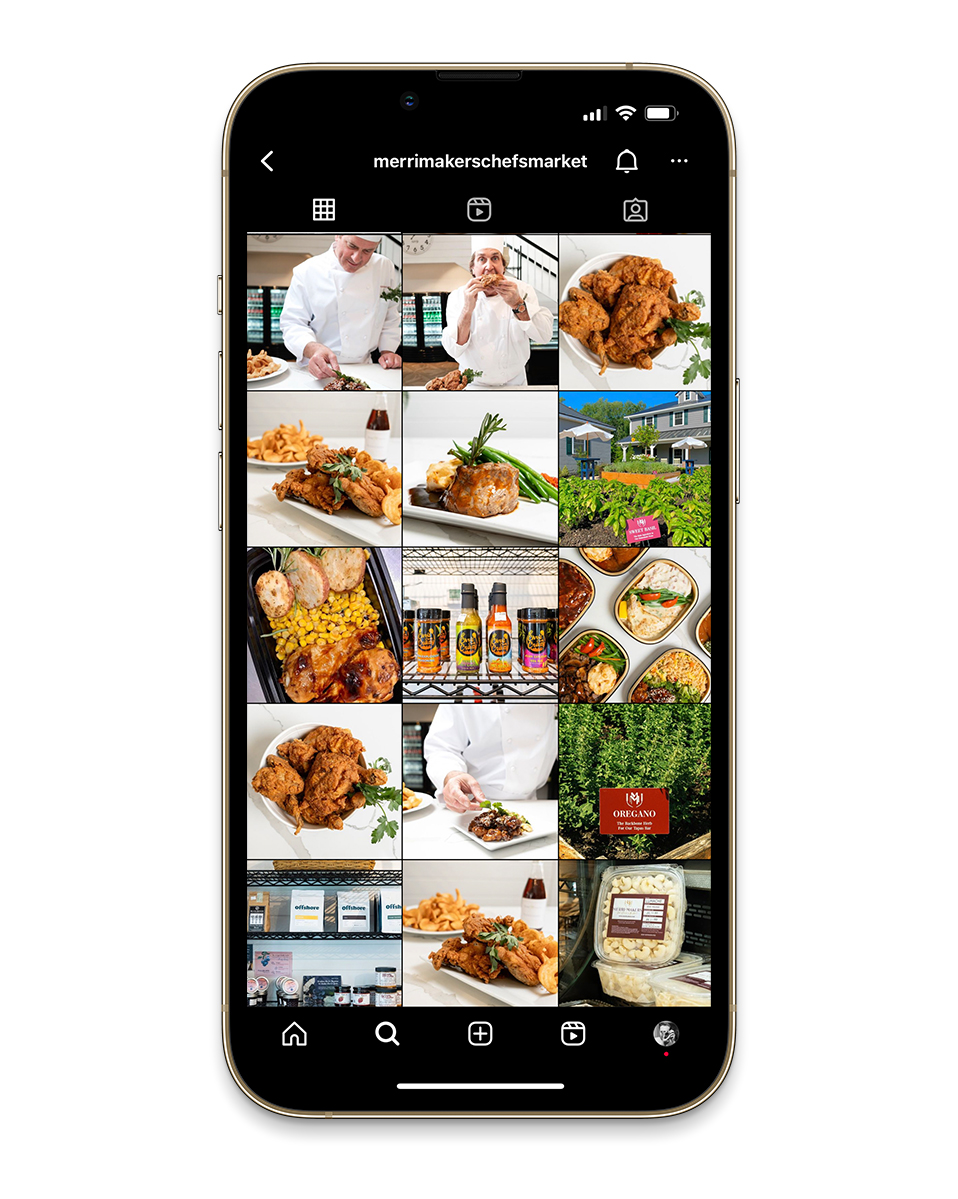 After setting up and branding new social accounts for Chefs Market, Netwave promoted the grand opening through a targeted Facebook campaign.
The campaign made for a buzzworthy event. We were there, capturing and posting live Instagram Stories and a Reel that reached users organically on the Chefs Market page.
Good work leads to more work.
Services used in this project:
Visit the site we created for Merri-Makers Chefs Market: