An aura of excellence.
We made Merri-Makers stand out as the high-end, high-touch choice for wedding receptions, social celebrations and corporate events.
A gorgeous website to explore.
The deep understanding gleaned from the rebrand led effortlessly into a website redesign.
A focus on photography captures the essence of the perfect wedding. Visitors can browse to their hearts' content or click the top right corner for a full menu of Merri-Makers' catering services. We also compiled countless testimonials into a long and convincing scroll of "love letters." Quick links to Merri-Makers' gorgeous venues are always present.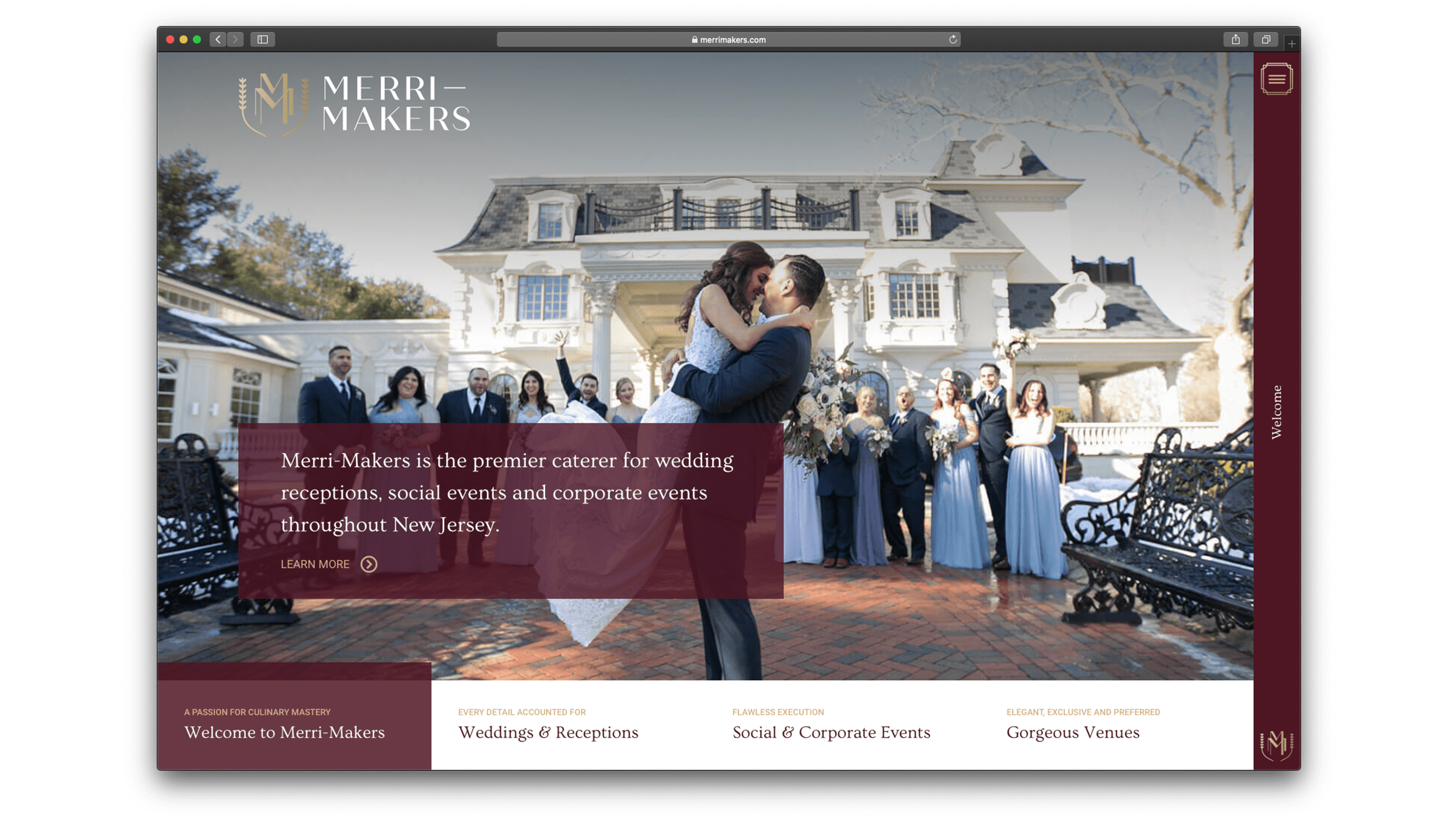 Services used in this project:
Visit the site we created for Merri Makers: