Rooney's in Long Branch, NJ took us up on our recommendation to get top-notch food photography for their new website, and it worked out wonderfully.
Even more assets.
When you're investing in a photo shoot, you want to get as much out of it as possible. That's why we added video to the agenda and doubled down on photography. We also made sure to come away with photos of the space itself, focusing on the upbeat ambiance and flawless oceanfront views.
A simple, yet custom website.
It can be done. We built Rooney's a clean, customized Squarespace website that looks great on any device and adheres to ADA compliance. The photos and video footage from the shoot combine to give the site energy you can feel and cuisine you can almost taste.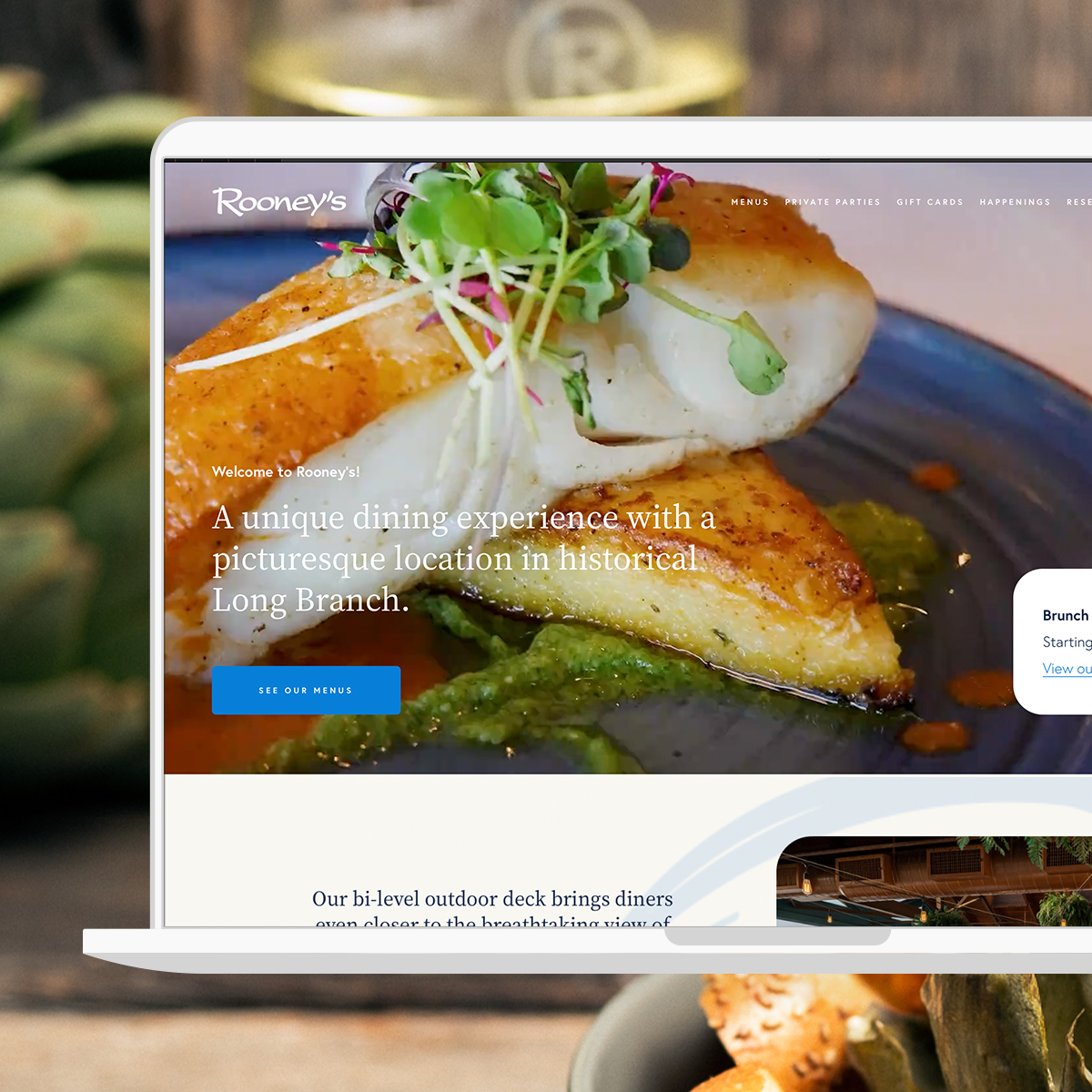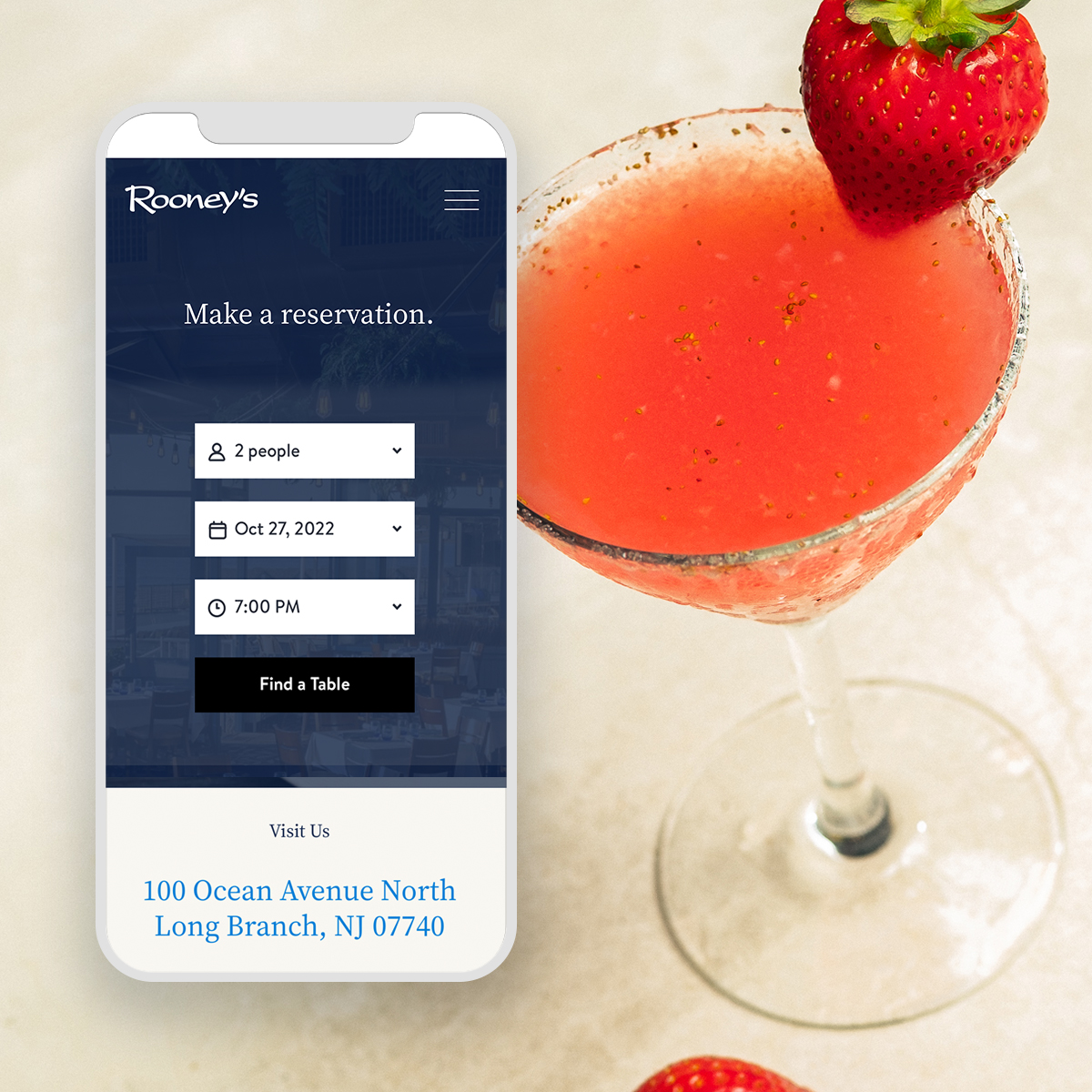 The website is just the beginning.
From there, it's on to marketing. The on-site shoot gave us a library of high-quality, one-of-a-kind content for social media GIFs, Reels and posts that followers and algorithms love.
Services used in this project:
Visit the site we created for Rooney's Oceanfront Restaurant: