First, let's take a look at the brand mark we created.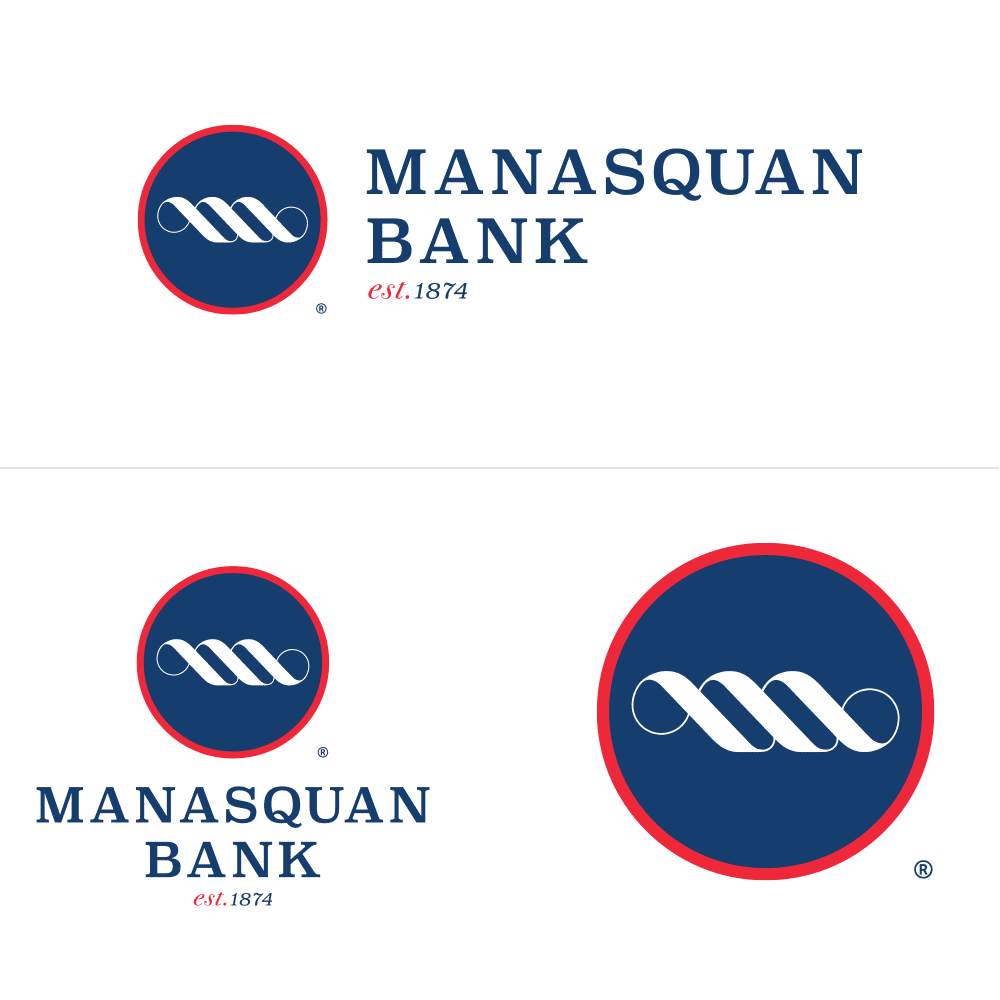 Secured by The Rope.
One of the few trusted tools essential to success at sea is the rope. Its value has stood the test of time, serving coastal communities for centuries. Similar to the infinity symbol, the new Manasquan Bank logo represents a full range of services tied together by the ethos with which we began.
Working with Manasquan Bank for many years gave us a deep understanding of what the bank stands for: commitment, service, community, and longevity.
Now let's take a look at the brand in action.
We created a visual identity that was truly emblematic of what Manasquan Bank has meant to Monmouth and Ocean County residents, families, and businesses. White, navy, and deep red branding bring positive nautical energy, while vintage maritime imagery captures the essence of living masterfully.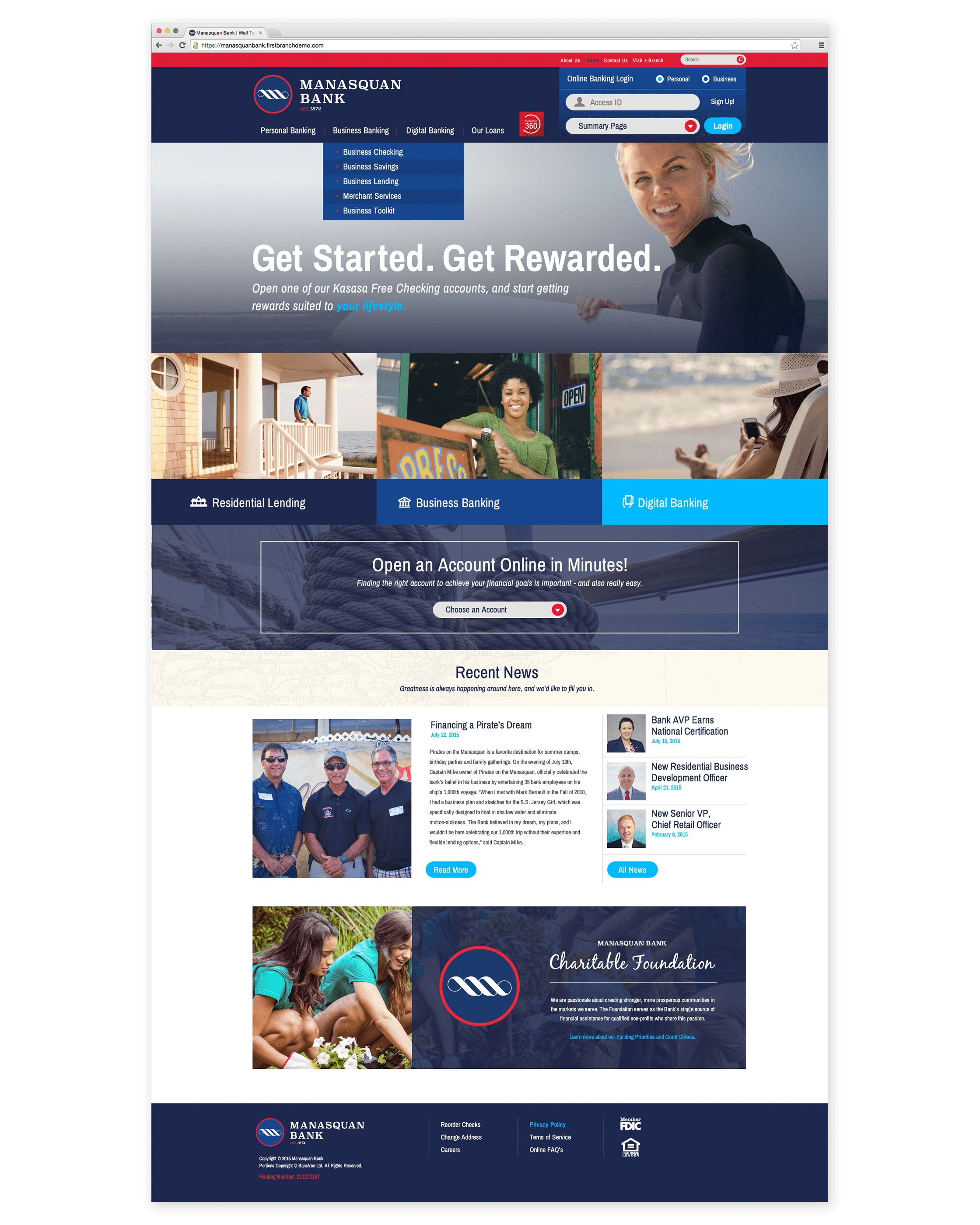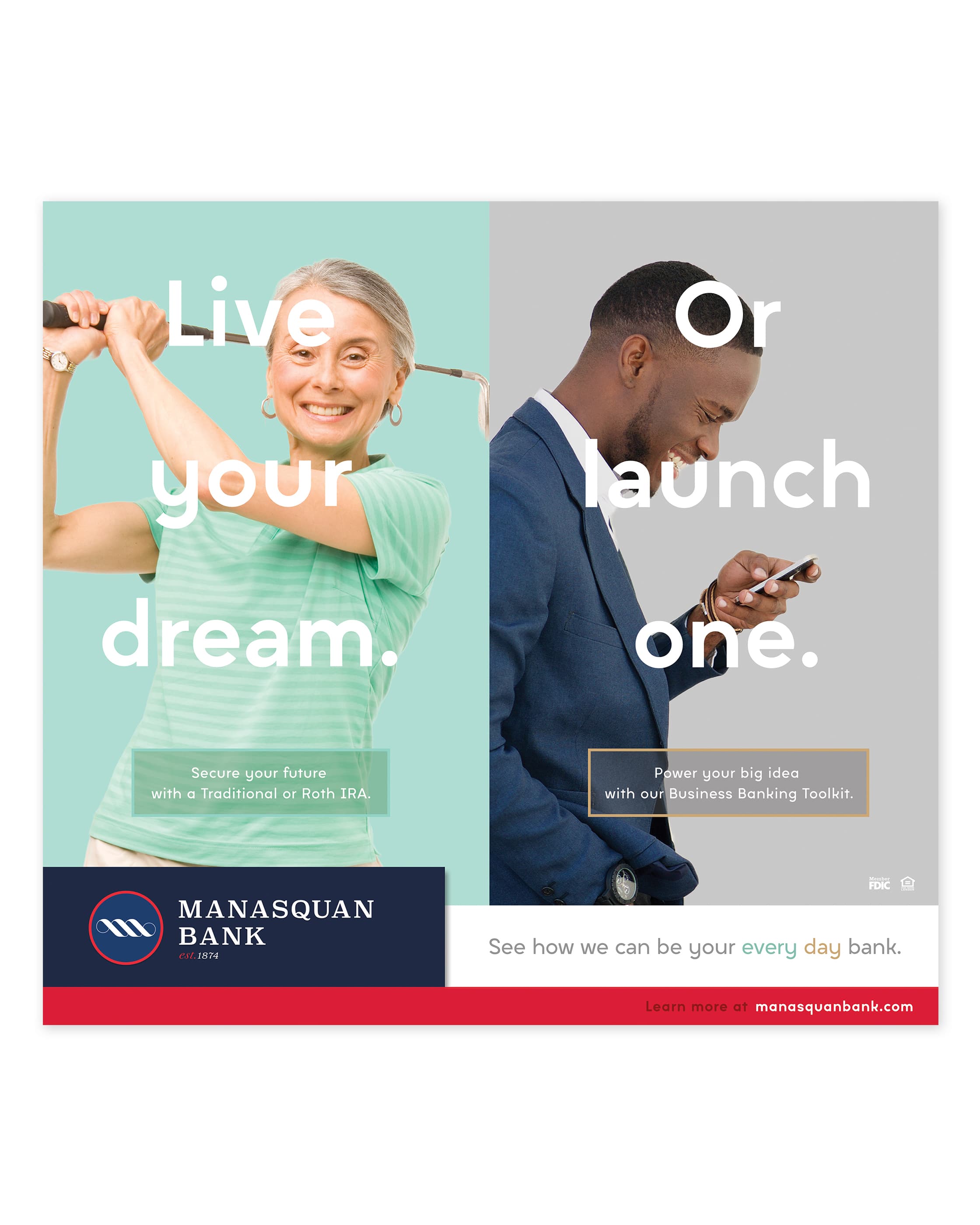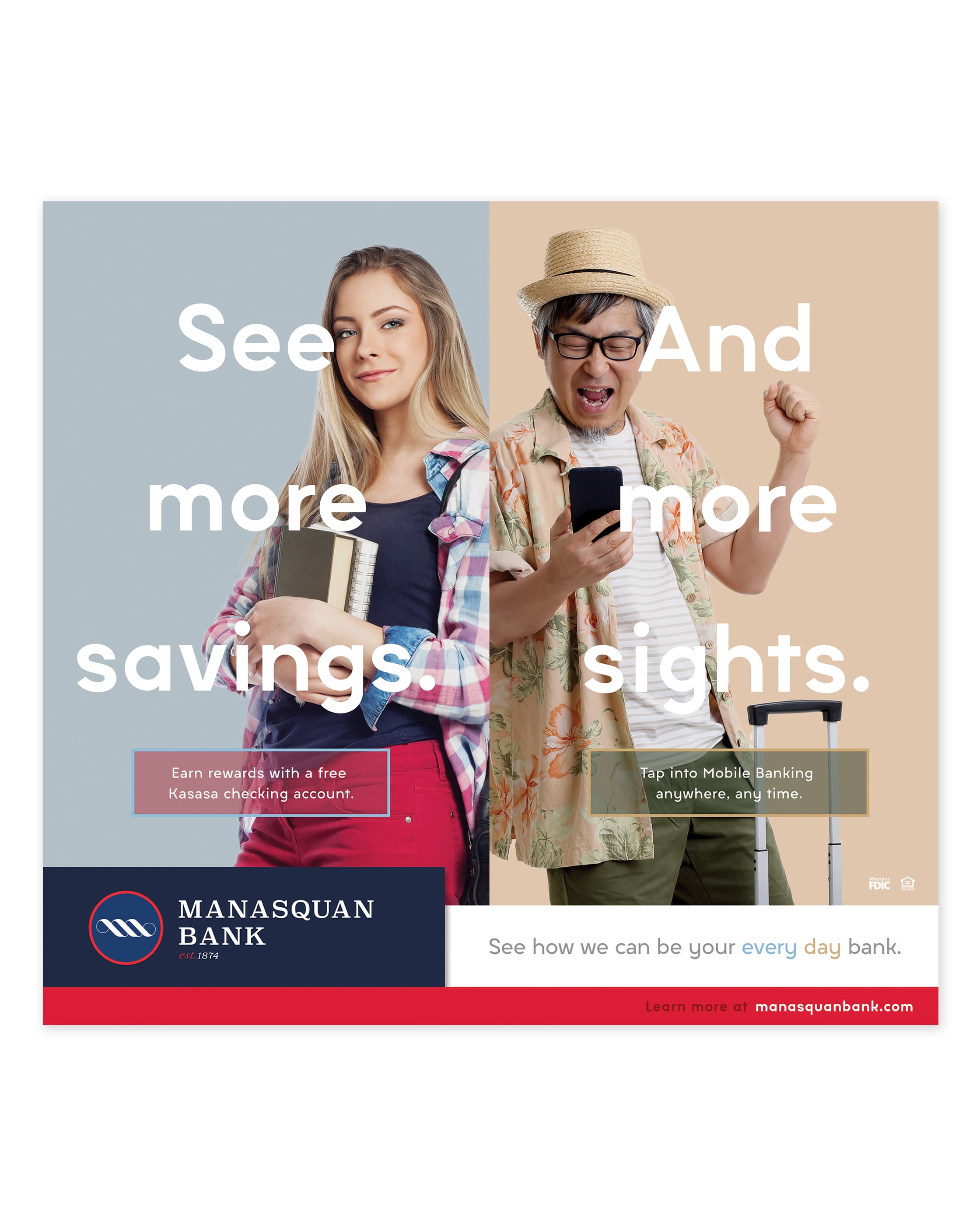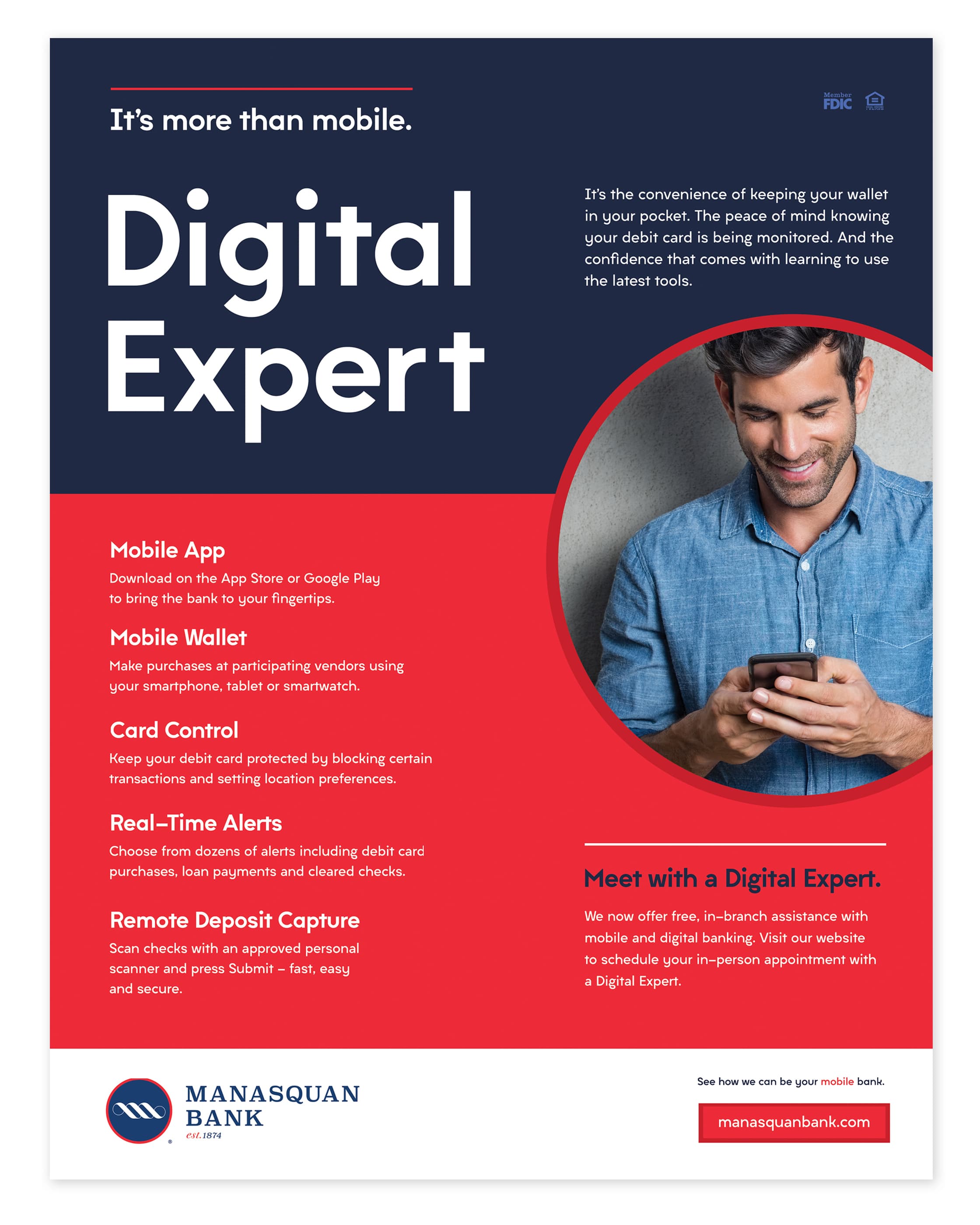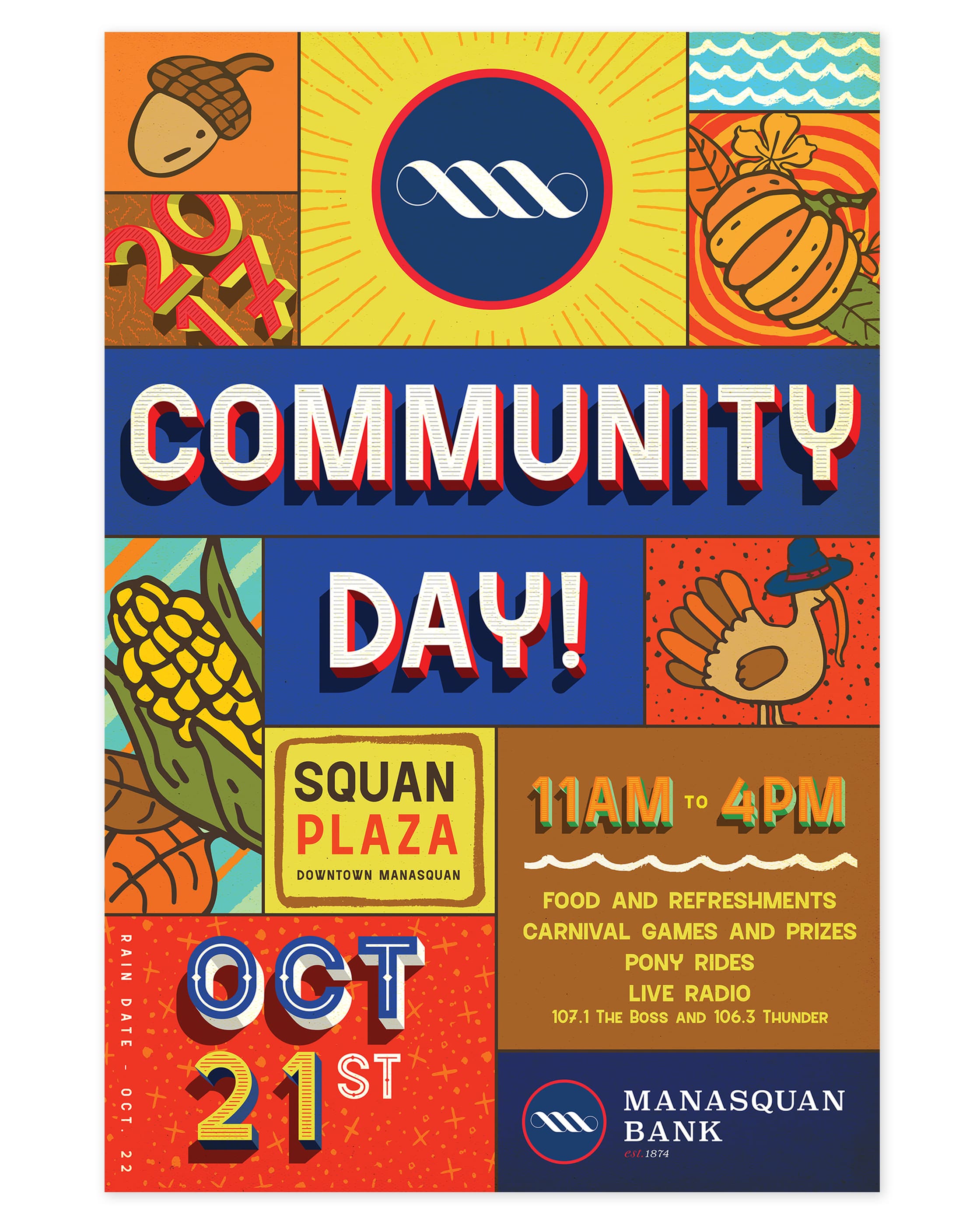 The voyage ahead.
With a refreshing and ongoing wave of message-driven advertising, content marketing, email marketing, and video production, this reverent, yet progressive brand ushers in a new era of Manasquan Bank—one that has seen the bank grow to 10 locations and counting while still maintaining its Main Street roots.