Simplified and organized.
We made it all feel easy and approachable to navigate, starting with a search bar on the homepage.
We moved Kiely's site to a faster, more scalable platform where we could open up the playbook for web design. Custom templates gave us the flexibility to keep things fresh, yet consistent throughout.
We went through the entire existing website as well as an 80-page brand book to make meaningful messaging updates and careful copy edits. The leadership team loved the new bios we wrote, too.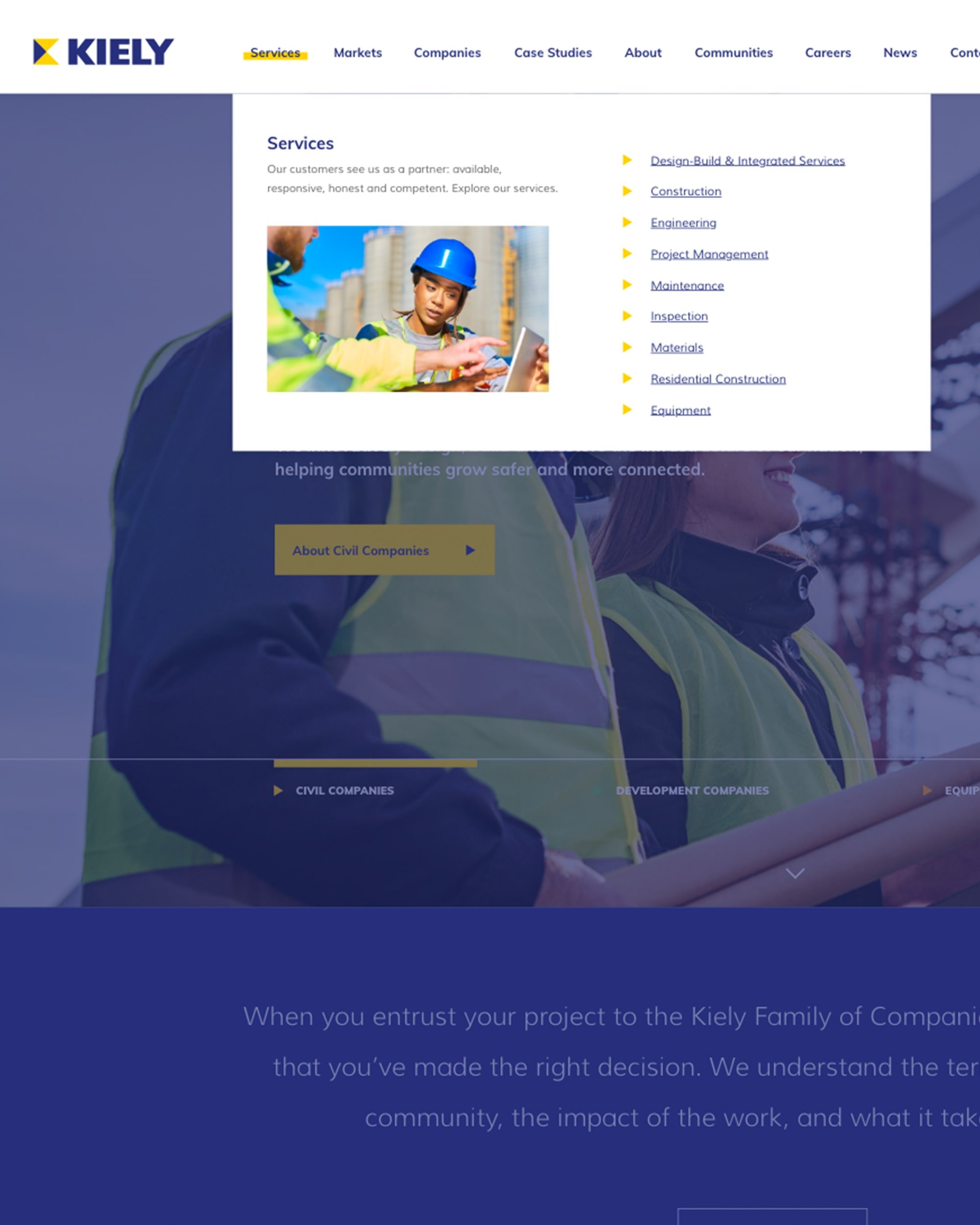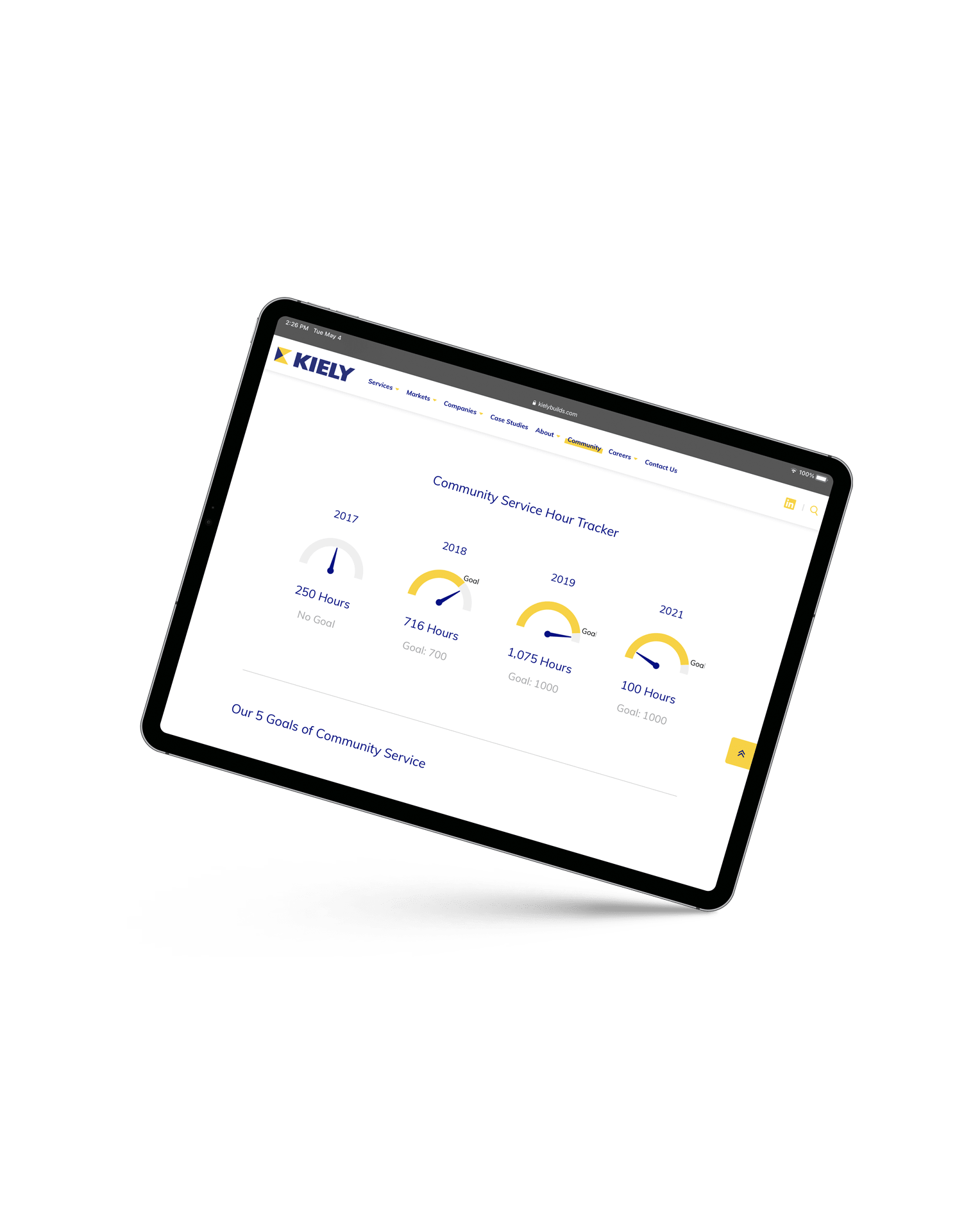 "I recently worked with Netwave on a website project and can confidently say that they exceeded our (very high) expectations. From the start of the project, our in-house team developed a great working relationship with the highly responsive and organized Netwave team, who listened to our ideas, offered suggestions, and created the perfect solution for our business. Now, our company is positioned to not only share who we are on our site, but generate new leads that we can follow up with and convert to sales. I am happy we chose Netwave as our Marketing partner, and look forward to working with them on new projects in the future."
Director of Marketing & Communications
Perfect match.
Netwave builds brands and websites. Kiely builds infrastructure and communities. In our respective work, we both build relationships. This massive website project was bound for success from the start.
Services used in this project:
Visit the site we created for Kiely: