Easy.
Netwave has been providing High Tech Landscapes with monthly blog content for going on a decade now. High Tech knows they can provide as much or as little guidance as they like. Either way, we make the process simple, effective, and reliable.
Thoughtful.
High-level tips and generalized trends only go so far toward engaging a local audience. Homeowners in New Jersey want to know which plants grow and what materials work best in their backyards. We write content that speaks specifically to High Tech's prospects, customers, services, and projects, not just for residential landscaping, but also for the company's commercial landscaping and Integrated Plant Health Care Systems (IPHCS) divisions.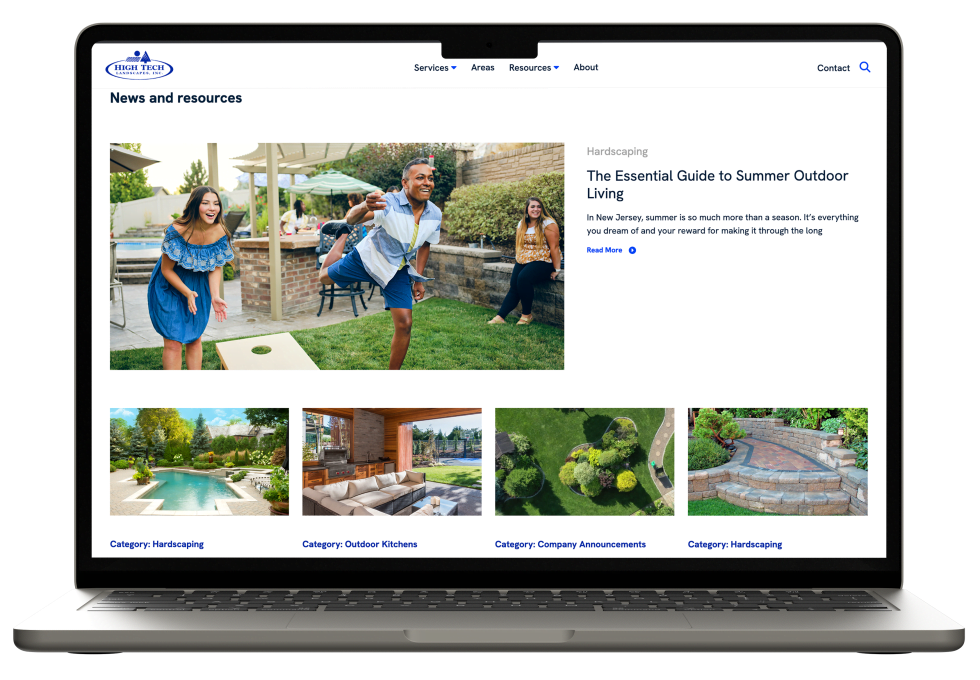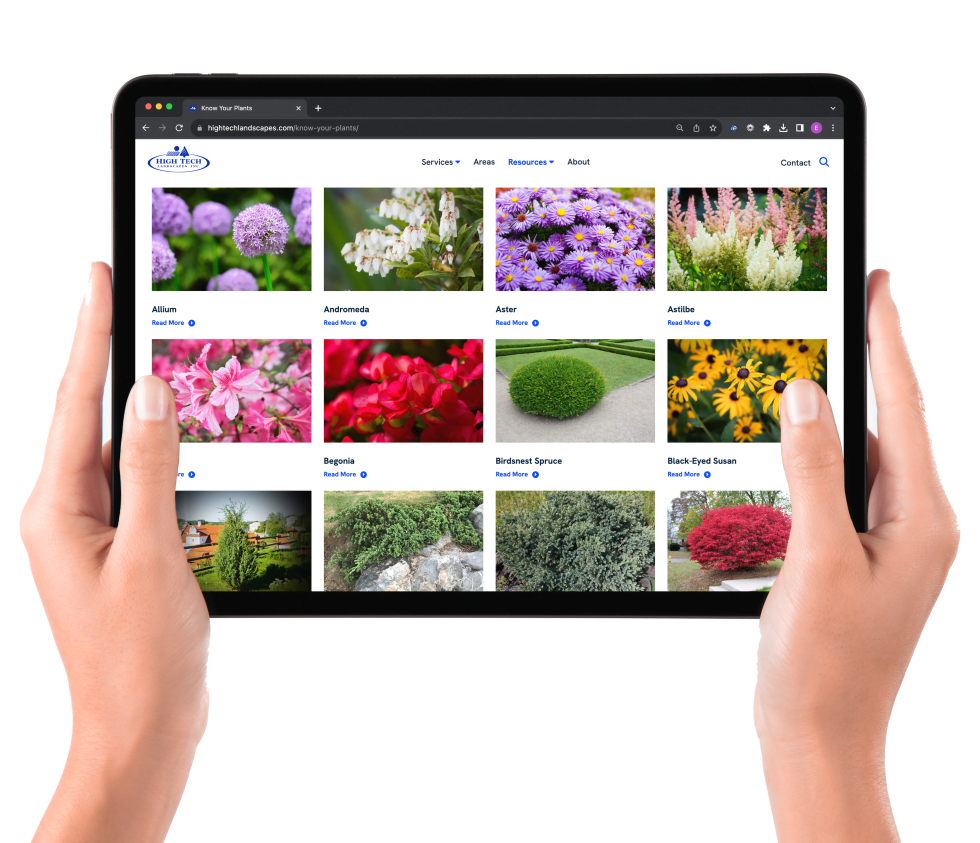 Strategic.
All blog content is keyword-driven for search engine optimization value (once again, with minimal input required on High Tech's part). Topics are also aligned to the company's seasonal services, such as weed control in summer, winterizing in fall, and hardscaping in winter. Year-round, we're reminding and encouraging customers to plan(t) and prep for the next season ahead.
Continuous.
A winning content strategy never stops. Over the years, we've maintained a spotless record of delivering ongoing content that helps High Tech's real-time sales and marketing objectives. When topics begin to feel repetitive, we challenge ourselves to find new angles and ideas that keep the content fresh.
Expansive.
Blog content is just the beginning. From there, we have a base to write and design content for other channels such as email and social media. Our strong knowledge of High Tech's services, tone, and brand even led to a new website as well as photography and video shoots of various properties.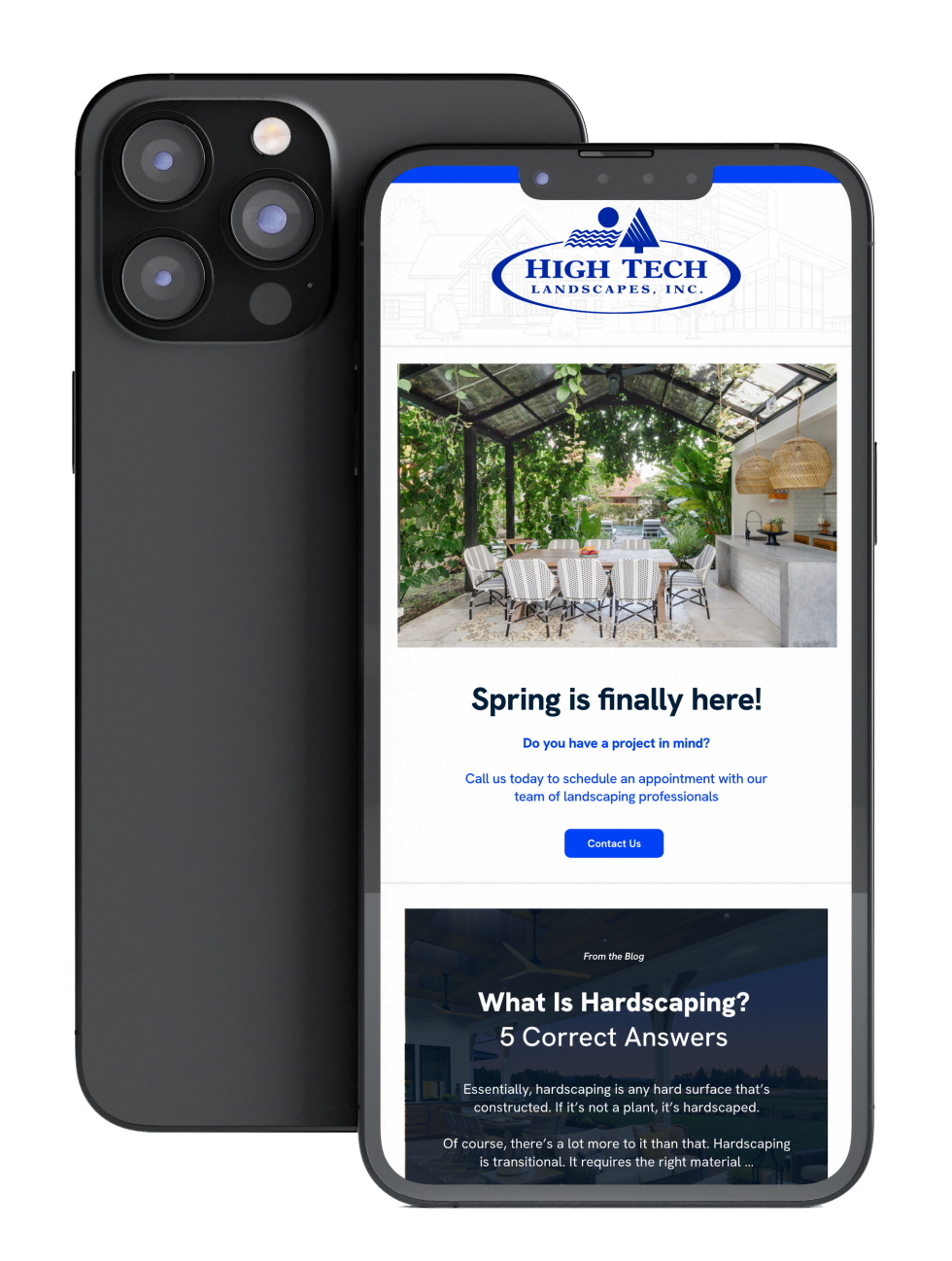 Want content that just keeps going?
See how easy and impactful content development can be with Netwave.

Contact us for content writing.
Services used in this project:
Visit the site we created for High Tech Landscapes: