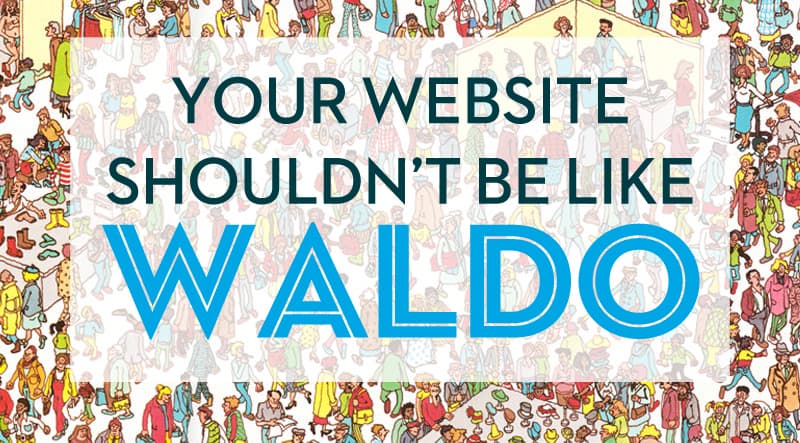 Seems silly, I know, but hear me out.
If you're not actively optimizing for search engines, your website is blending in with the crowd of others not relying on SEO. This leads to your site becoming almost impossible for people to find, which you guessed it – leaves your site just like Waldo hiding in those fun old Where's Waldo books.
Search Engine Optimization (or SEO), for those of you that don't know, is the process of affecting the visibility of a website or a web page in a search engine's "natural" or un-paid ("organic") search results. In other words, it's the process of making your webpage rank higher on popular search engines like Google, Yahoo, and Bing.
You took the time to build a site. SEO makes sure you get the most out of it.
Properly optimizing your site for search engines can drastically improve your search ranking and overall web presence. Which leads to more traffic and more sales (the ultimate goal of any business website).
So don't just sit back and let your site fade into the crowd. Making your website search engine friendly is like giving Waldo a nice change of color – now that's easy to spot!
If you're not too familiar with the best methods of optimizing your site for search engines, don't worry. Our SEO team is here to help.  We've provided countless clients just like you with the advice and SEO service to have their site outranking their competition – and we can do the same for you.
Stop playing hide and seek with your customers. Contact Netwave Interactive today, it's time your site gets the attention it deserves.