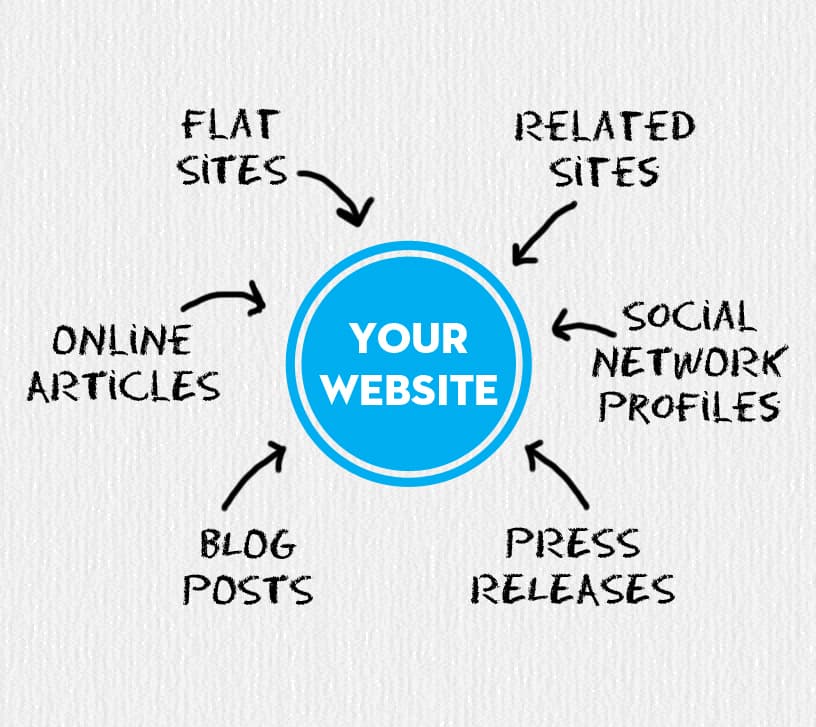 So, you've built an attractive, informative and navigable web site.  It's useless unless qualified prospects can find it.  Building a web presence is as important as building a web site in the first place.  Without it, no one will find your site.
Web presence can be measured in the amount of footprints an organization has on the web.  It includes your website, your search engine rankings, your social network profiles, blogs, traffic, flat sites, popularity, and crosslinks.  All of these footprints should be headed in one direction:  Your Web Site.
Web Presence is about where you are on the web, how good that content is and how each piece relates to the other pieces.  It's about getting the right people to notice and follow you.  It's akin to a well-run publicity campaign:  A consistent message that is conveyed across multiple media.
Here's how it's done: Communications Strategies are agreed upon (and should be the basis of the web site).  Those messages are conveyed over and over again via keyword submissions; in press announcements, your social media campaigns, blogs, flat sites and landing pages etc.  All of these elements feed off of one another.
Let's use an example from one of our long-standing clients, Delicious Orchards.  DO is a specialty food store celebrating its 100th anniversary.  It's famous for fresh produce and fabulous recipes.  During apple season, the site will be filled with related recipes and descriptions of the many varieties.  Emails with popular recipes and featured items are sent out on a weekly basis.  Twitter feeds and Facebook posts promote the recipes and events at the store.  These posts are picked up by the search engines as they are retweeted and forwarded by DO's thousands of followers and fans.  Every posting includes links to relevant pages on the web site.  Even print and broadcast ads reference the web site.
The popularity of the links and posts improves search engine rankings, which in turn, increase the number of web surfers visiting the site.  The site's increasing popularity in turn improves organic search results.  Invitations on the site to join the DO mailing list, Facebook page and Twitter following improves the efficacy of social media.
It's a web presence eco-system.  Each element feeds off and in turn feeds the other elements.  Many web site owners mistakenly view each element independently, often hiring separate web developers, SEO services, social media managers and advertising/PR agencies.  A better approach is to have a single entity manage the entire process. It's incredibly efficient.  Once appropriate content is developed, it is then disseminated across the various media in the appropriate format.
A strong web presence will increase the number of visitors to your site, while improving the quality of the visits (more page views) and the quality of the visitors themselves.  Moreover, it simplifies your ROI calculations.  If you're comfortable with the quality and quantity of visitors to your site, you no longer need to worry about how many Twitter followers you have or whether you're ranked third or fourth in keywords.  If these tasks are coordinated and consistently and properly managed, you WILL get more visitors and you WILL attract more qualified visitors.
Most importantly you WILL get a better return on your web site investment.
NetWave Interactive is experienced in building a strong and effective web presence. Give your website the attention it deserves, contact us today.