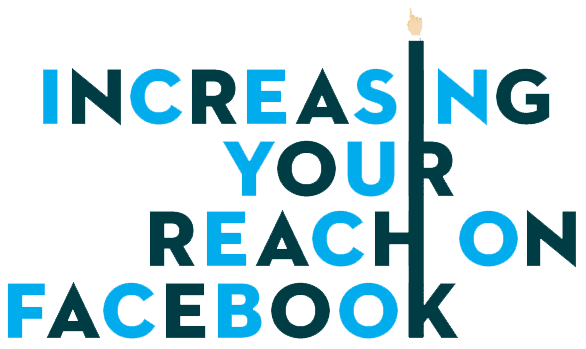 Many business owners are now familiar with the fact that social media marketing can benefit their business. The goal for most is to reach new and potential customers in an effort to grow their business/sales.
So how exactly does an outsider find your page and convert from consumer to customer? Take a look at some of the features below and explore how these tools can expand your reach.
Facebook Tools to Grow Your Reach
Reviews – One of the greatest tools Facebook brought to business pages is the reviews section. Users are able to leave a written review, complete with a star rating, about the business. Only reviews that are public (remember privacy is everything on Facebook) will show, however star ratings are averaged out (including the private ones) and the result is displayed on the page. Why are they trusted? You must have a Facebook page in order to leave a review. Page administrators can't hide or delete the reviews. So how are you protected? A page administrator may report a review as abusive or spam.
Facebook Advertising – This is an important tool for many when it comes to social media marketing. There are several targeting features that make advertising on Facebook much easier. Not only are ads on the cheap end, but also they will reach people you want to reach. Use Facebook advertising to gain new Likes, increase post engagement, promote an event, or just promote a specific product, service or website. For small businesses, it can be well worth it to invest $20 into a Facebook ad.
Social Sharing – When someone interacts with your page, be it a like or a comment, a story is created on the news feeds of some of that person's friends. Now, this 2nd degree connection has been exposed to your page and or content. Keep in mind that not all your posts should target people who are already customers.
Tagging – When you tag another page in your post, that post will be shown to some fans of the other page. Also, if that other page allows, your post will show in their "Posts by Others" section.
Graph Search – One of Facebook's more recent updates is the ability to search beyond names of pages and people while using Facebook.com. Users can now type in a phrase such as "Coffee shops near Point Pleasant Beach." This will make use of the categories you chose for your page. Searches will display pages that fit the given category in the given area. This is a great benefit for small businesses.
Mobile Search – For users that allow the Facebook mobile app to access their location, they can search for nearby businesses using categories. This feature is very similar to Foursquare's Explore.
Benefits of Facebook Marketing for Your Business
Staying active will maintain a higher reach for your posts.
Quality posts can also cause a higher interaction with fans, expanding your reach even more.
Active pages will show in search results, pushing down those unrelated websites.
Instant sharing. You can post your new hours, special promotions or press releases a lot faster than you can on a website or email.
If you run a small business then chances are you will have more visitors on your Facebook page than on your website. You may even reach more people with Facebook than you can with email.
Are you ready?  If you can't make the time to manage social media for your business then you should consider hiring a professional to do it with you. I say "with you" because in order to succeed you must have an open line of communication with the chosen social media marketing agency or professional.
Netwave Interactive Marketing of NJ manages social media for many of our clients. We help them determine which social networks are appropriate, monitor activity and manage the day-to-day interactions. We are also experienced with Facebook advertising. Let us tell your story. Contact us for a custom recommendation and estimate.