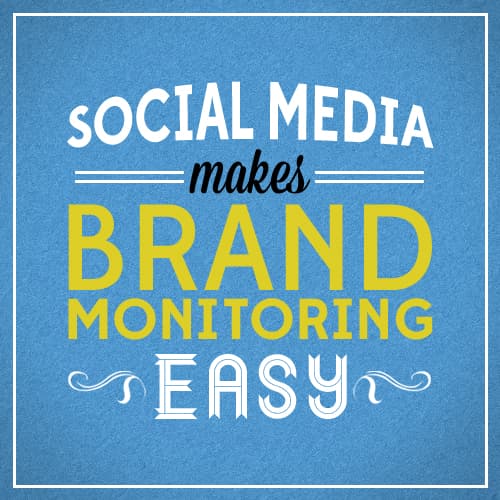 New media is the new form of communication, which includes almost all online conversation such as social media, blogs, vlogs, and rating sites like Yelp and Google Maps. For a brand to successfully compete in today's market they need to be in the know of what people are saying about them.
More likely than not, your consumers are talking about your brand through new media, even if they aren't talking directly to you. A recent study shows that "60% of Millennials spend time rating products and services and uploading videos, images and blog entries online." With that said, it's time you find out what they are saying.
Using social networks such as Facebook, Twitter and Foursquare will allow you to connect with your consumers on a more personal and interactive level. The very same study, mentioned before, found that more than half of the Millennials surveyed (53%) reported using social networks to explore brands.
If your brand is not already on or ready for such social networks you may want to consider setting up your account for monitoring purposes. Many brands do not use their Twitter account to send tweets but rather to respond, if necessary, to mentions of their brand.
Social media can also serve as a great public relations tool. By monitoring your Facebook account daily you prevent a possible issue from spiraling out of control. Here at NetWave one of our clients had an issue posted on their Facebook wall. Thanks to our monitoring and our New Media Manager working with their Marketing Coordinator, we were able to address the situation before it had a chance to spread through the social networks.
Learn more about how to handle bad publicity in social media. Contact NetWave Interactive Marketing to learn more about our new media and brand monitoring services.
Sources: Mashable & BCG Perspectives