Whether you're still communicating through Zoom or are finally transitioning back into the office, your boss is the one behind the scenes making sure everything is running on all cylinders – no matter where they are working from. Since this is the season of good tidings and cheer, rally your coworkers together and pick out a unique gift to show your appreciation for all they do for the company!
Sleigh gift-giving this holiday season with these boss-approved gifts.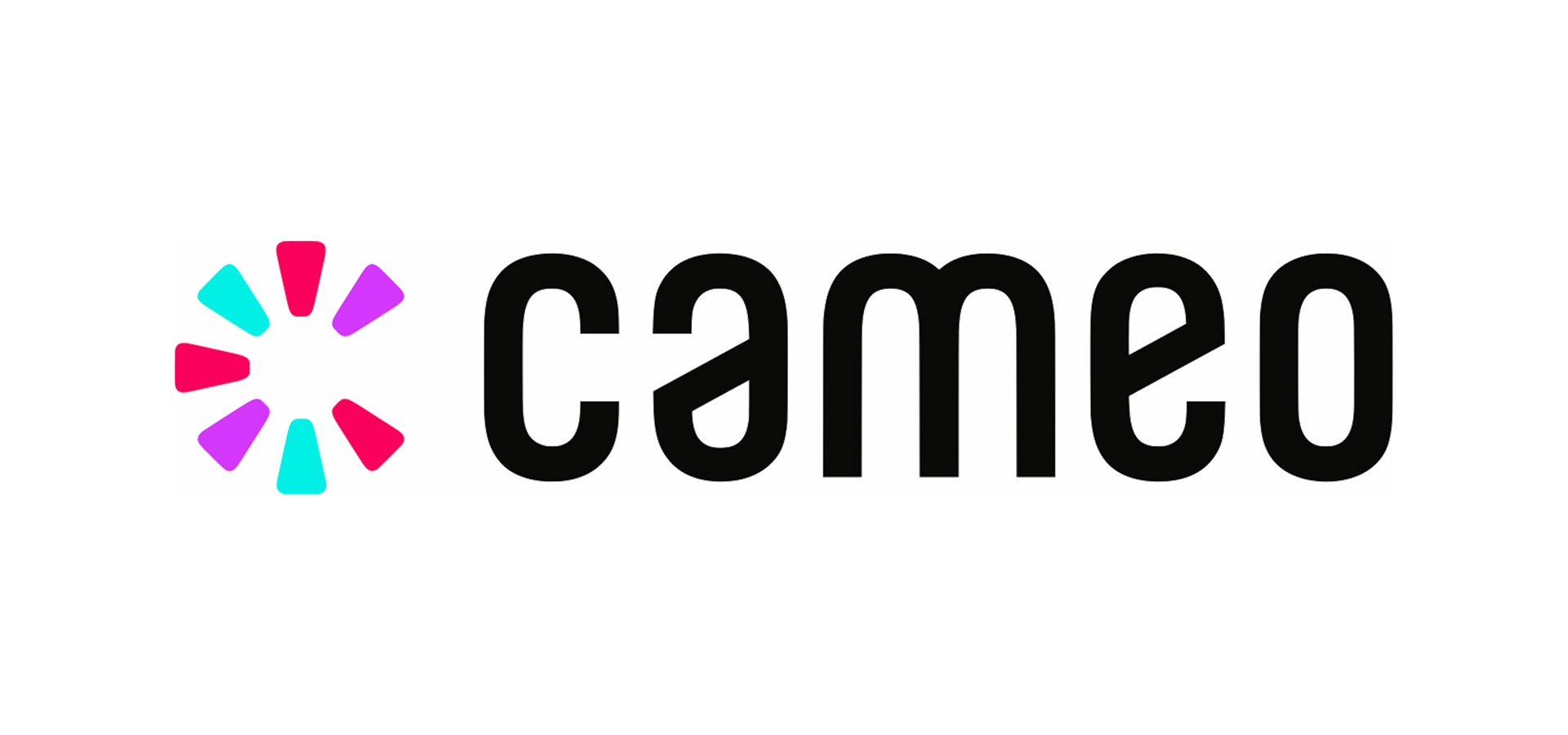 Santa Claus is coming to Cameo 🎶
This unique service offers an unparalleled meet-and-greet experience with big-time actors, athletes, musicians, creators, and more.
Spread some holiday cheer to your hard-working boss with a personalized video message from their favorite celeb or entrepreneur!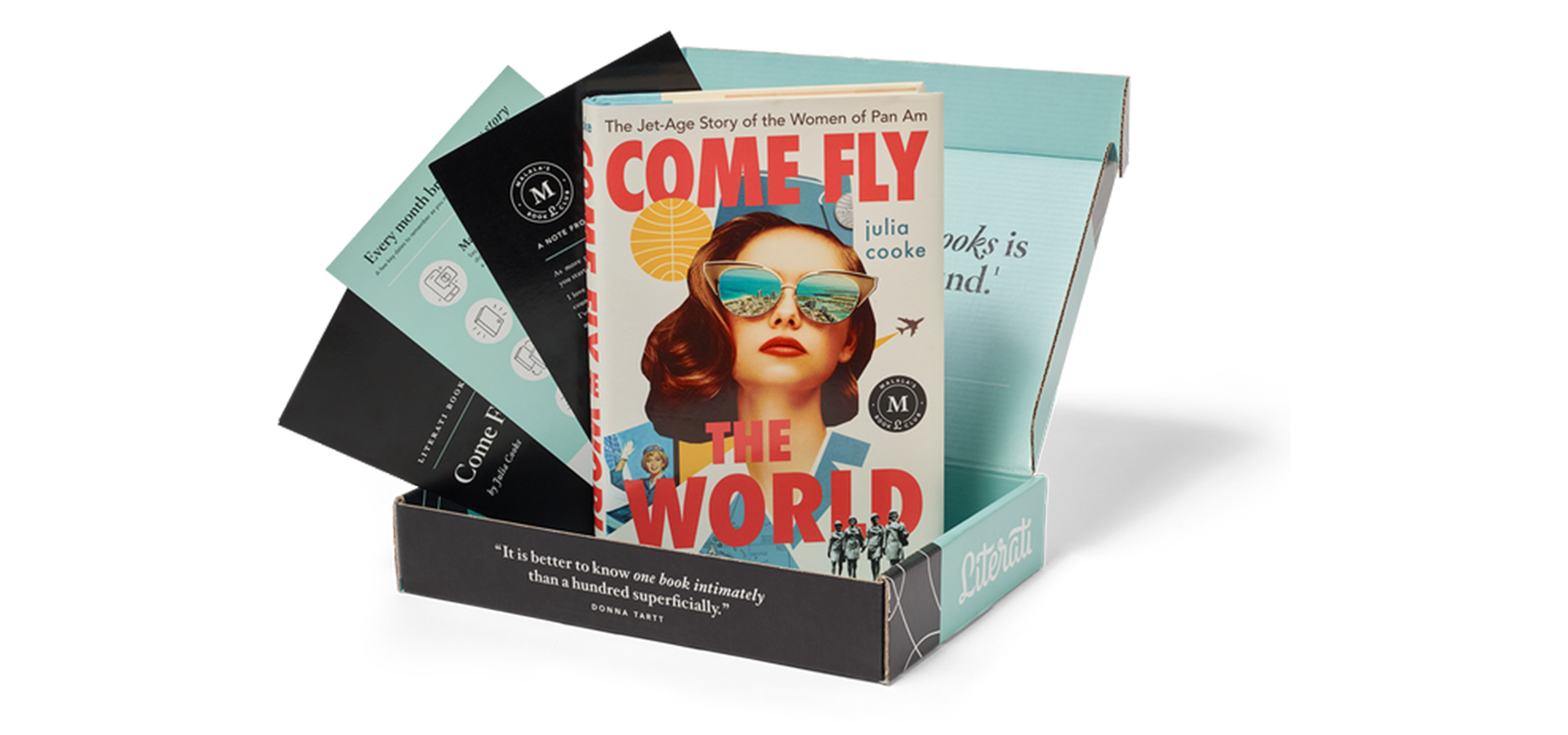 "A book is a gift you can open again and again."
If your boss is an avid reader, then gift-giving just got a lot easier! This year, surprise them with the gift of a monthly book subscription.
After a long day spent at the office, there's nothing better than curling up on the couch with a good book in hand. And with a monthly book subscription to look forward to, there will be no shortage of page-turners to choose from.
Whether your boss is looking for a little inspiration or some light entertainment after a busy day, a monthly book subscription will provide a wide variety of reads your boss can dive into.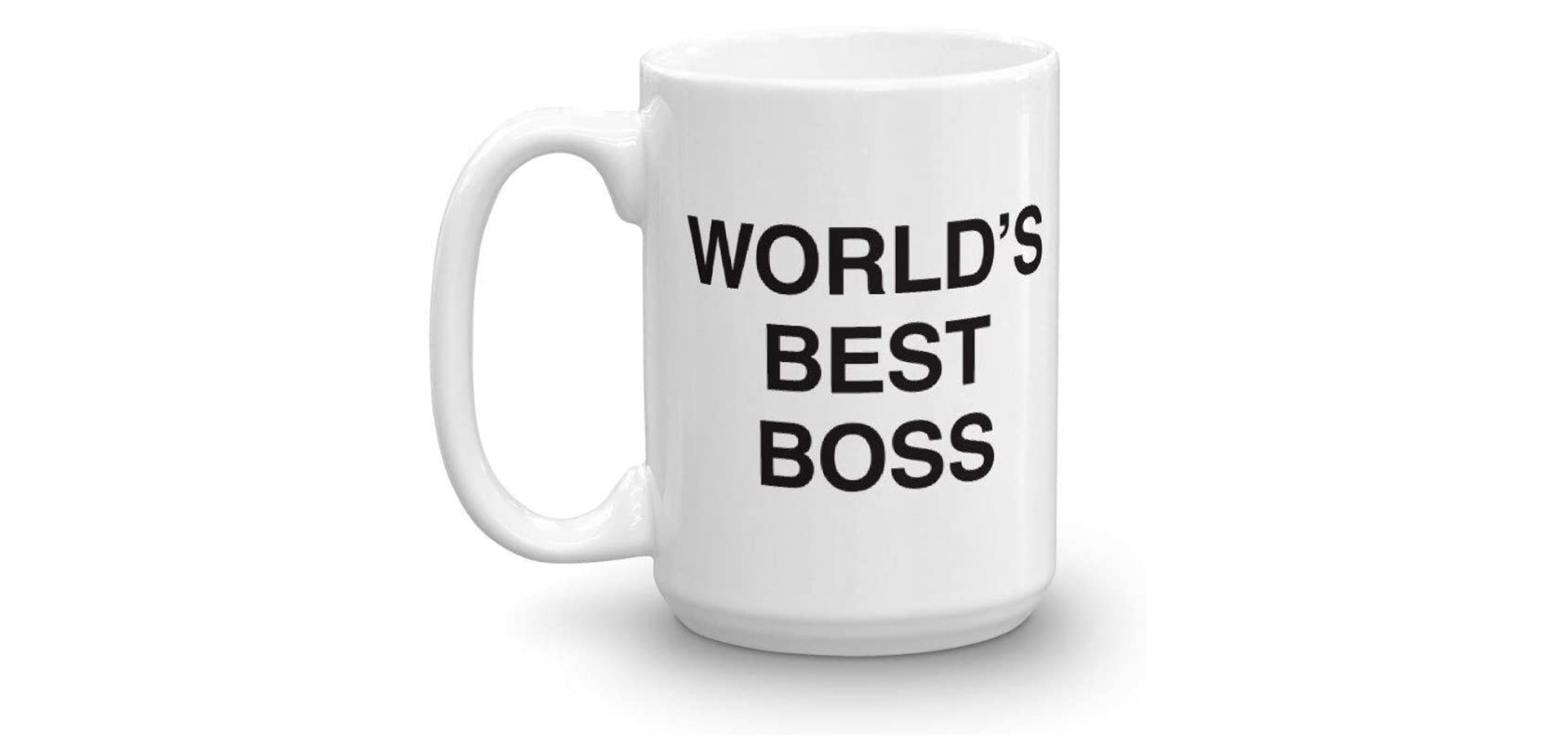 And the award for the World's Best Boss goes to…
If your boss is a fan of The Office, then you won't want to miss out on the opportunity to give them this Michael Scott-approved gift this holiday season.
Not only will this mug make them feel like an official Dunder Mifflin employee, but it'll also serve as a subtle reminder of your appreciation for all the hard work that goes into being a great boss.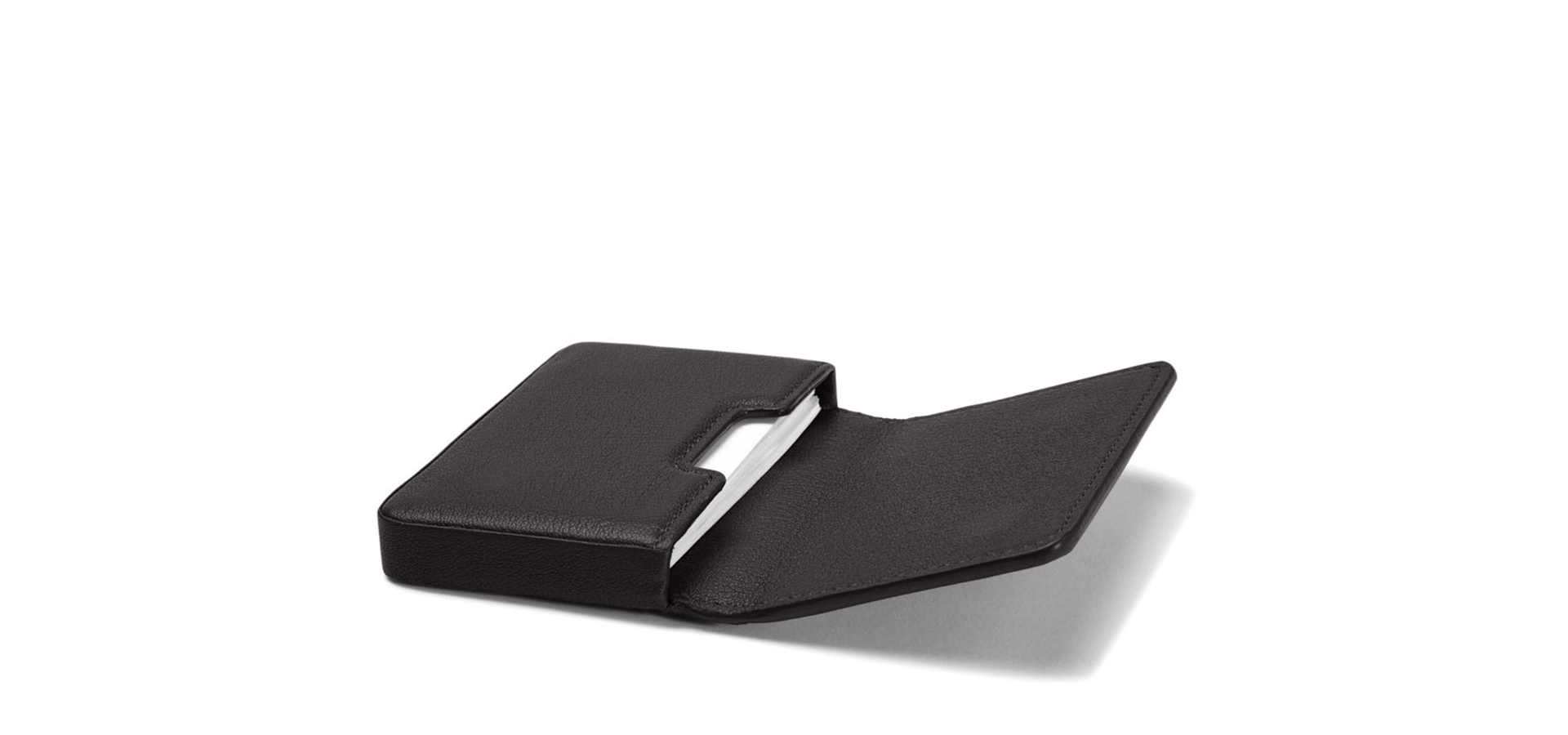 Give the gift of a great first impression!
A leather business card holder is the perfect gift for the boss who is always meeting with clients and generating new business.
Its compact size enables this stylish business card holder to fit comfortably in any purse, pocket, or briefcase, while its sleek design is sure to leave a lasting impression on new prospects.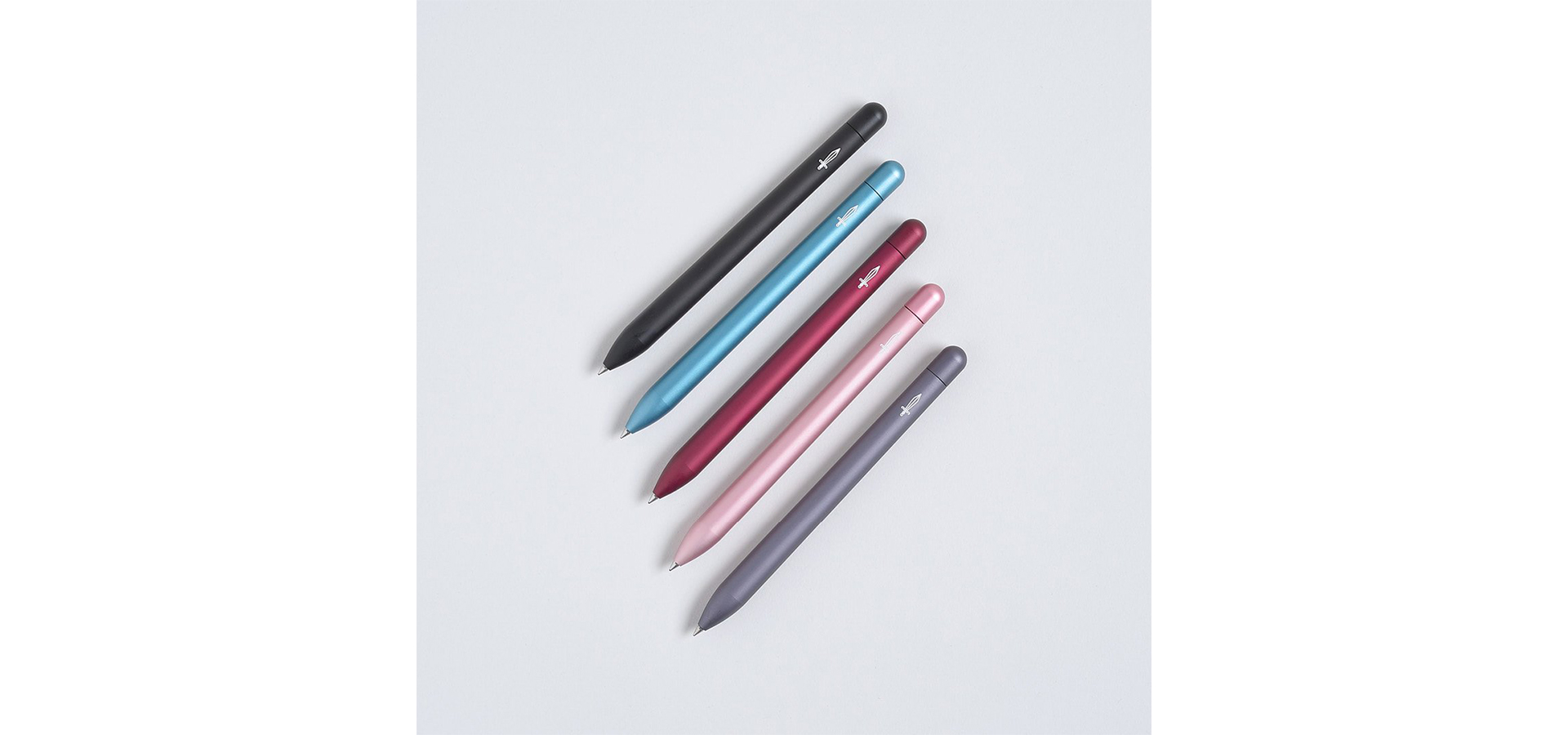 Signing business proposals (and bonus checks) in style.
The Squire Rollerball Pen is an ideal gift for the boss that's always coming up with new ideas!
Featuring an aluminum base and simplistic design, this refillable, cartridge-based pen glides over paper with effortless precision.
Not to mention, its ergonomic shape allows for a natural, easy grip for every brainstorming session and proposal signing opportunity!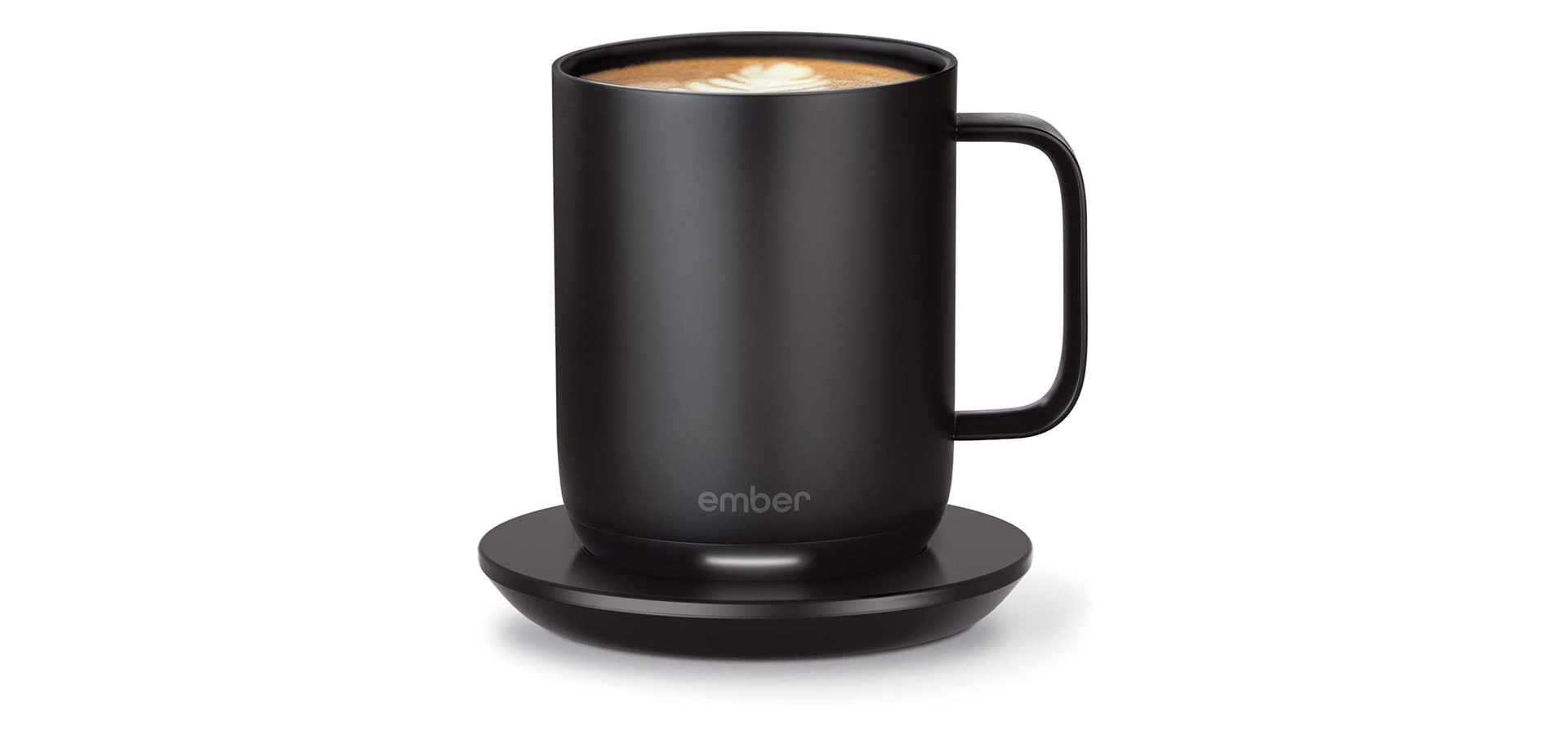 Continuously heating up that cup of coffee from 9 AM all day long.
When your boss is hopping from meeting to meeting, that freshly poured cup of coffee or tea is always the first thing to get left behind.
To save your boss from back and forth trips to the microwave, treat them to a smart mug that will keep their drink warm all day long.
The Temperature Control Smart Mug expertly keeps drinks at the perfect temperature no matter the time of day! With an intuitive app, your boss can control the temperature of their mug, create customized presets, and manage notifications all from the palm of their hand.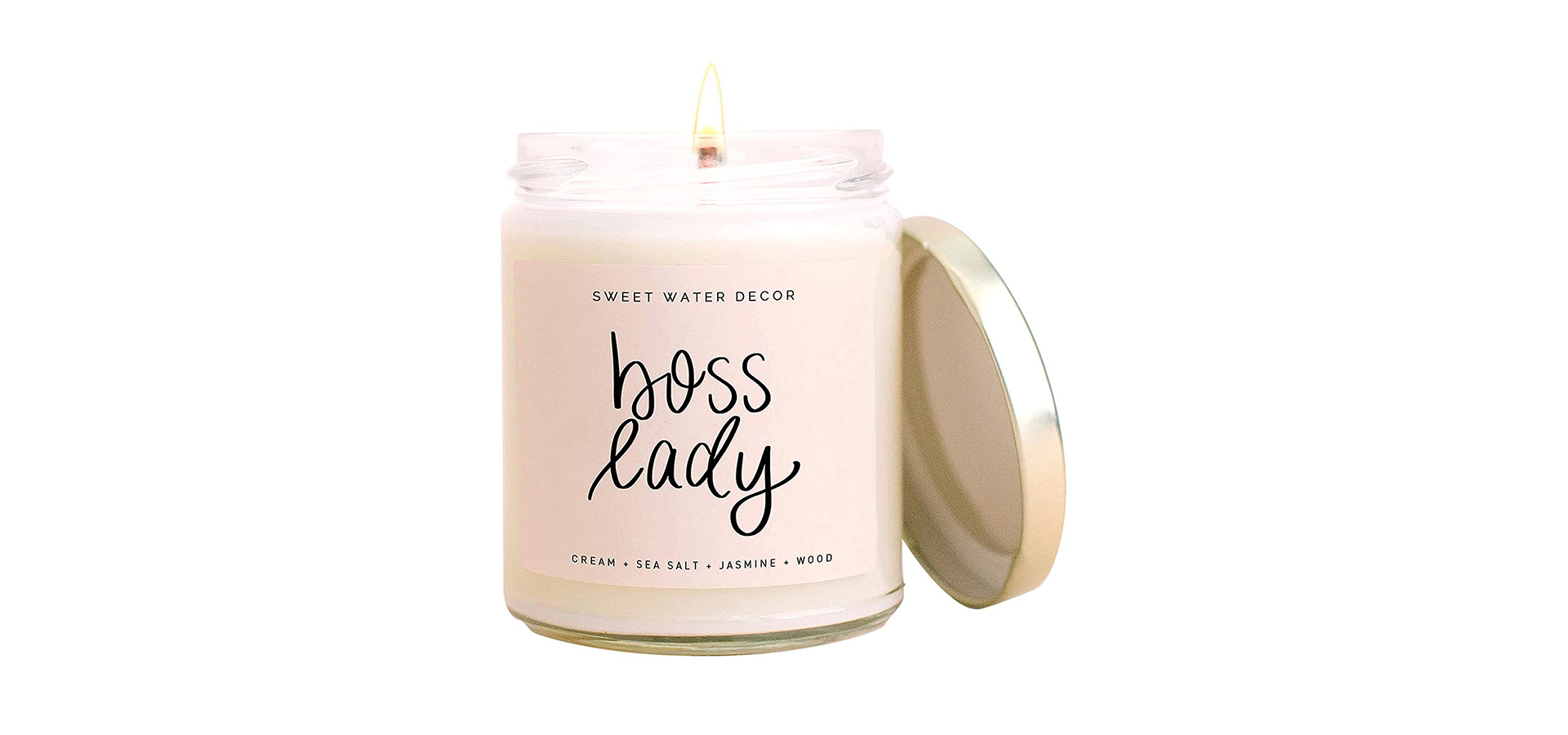 Remember who's boss, girl!
For your female boss who inspires you day after day, give them a gift that shows your admiration with the Boss Lady Candle.
Made from 100% soy wax, the Boss Lady Candle yields notes of calming jasmine, sweet cream, and sea salt and exudes an aesthetic that will elevate any office environment.
Let this candle be a powerful reminder that your boss babe is always kicking corporate butt and taking names.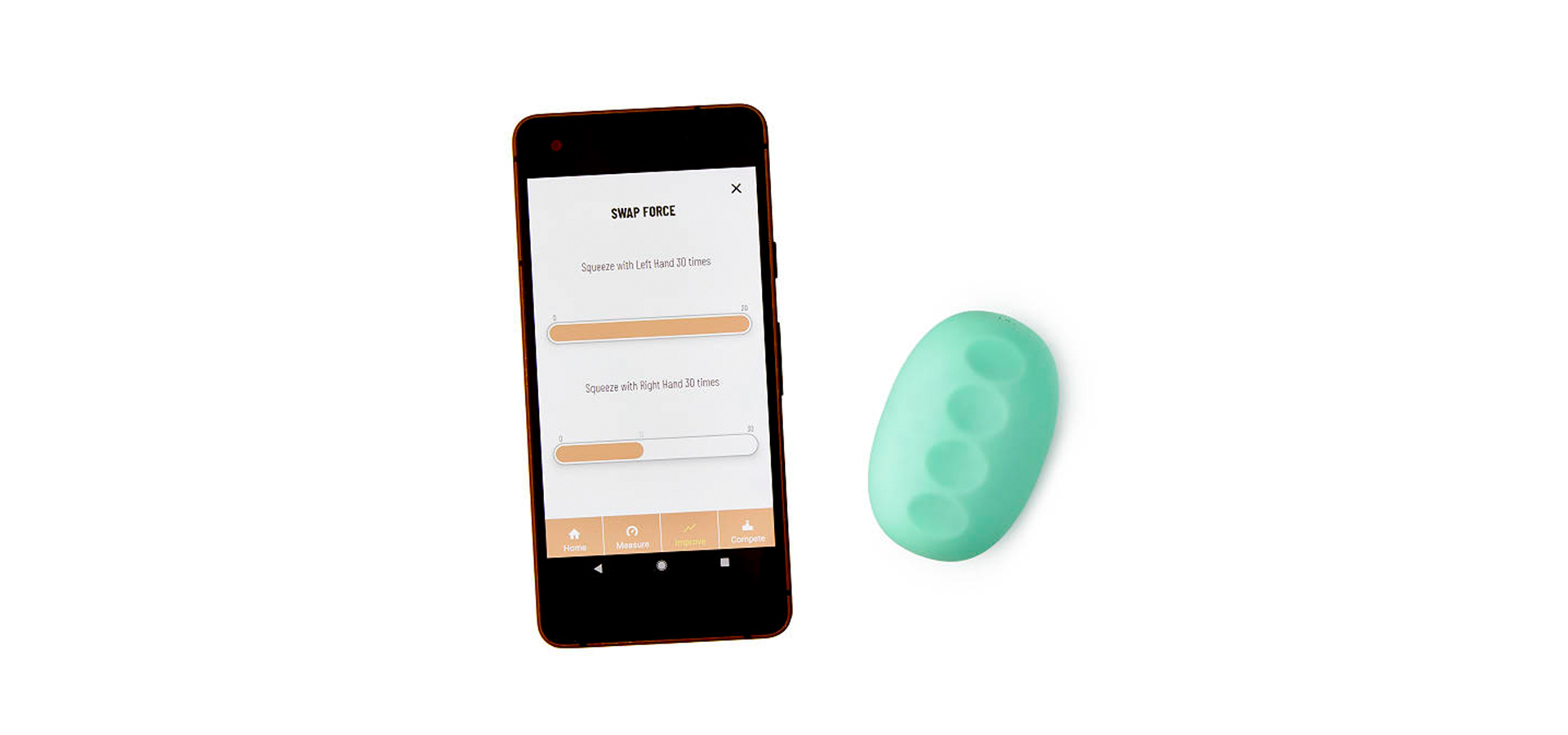 Not your mother's stress relief ball.
Have you noticed that your boss is a little more stressed than usual? To help relieve some of their anxiousness during the holiday season, consider gifting them with the Smart Squeeze Stress Relief Ball.
More than just an average stress ball, the Smart Squeeze Stress Relief Ball is a unique tool that builds one's grip strength. With a companion app, the Smart Squeeze enables users to track those anxious days by offering strength improvements, exercise options, and stress-relieving brain games.
Whether your boss is a close companion or someone you admire from a distance, these holiday gift options will surely make their spirits bright.
Be sure to check back soon for our next gift guide!