The website makeover.
A leading global manufacturer wanted to simplify the science of color, flavor and fragrance selection for cosmetics suppliers.
We built a completely custom WordPress website design to help formulators quickly find what they're looking for and connect with Sensient's experts.
It's like a live cosmetics lab, but online.
Looks aren't everything, but they go a long way. Bright, bold imagery with a hint of abstraction gets visitors in a creative mood, while vector graphics (essentially digital image files made with math) apply flawlessly to any browser.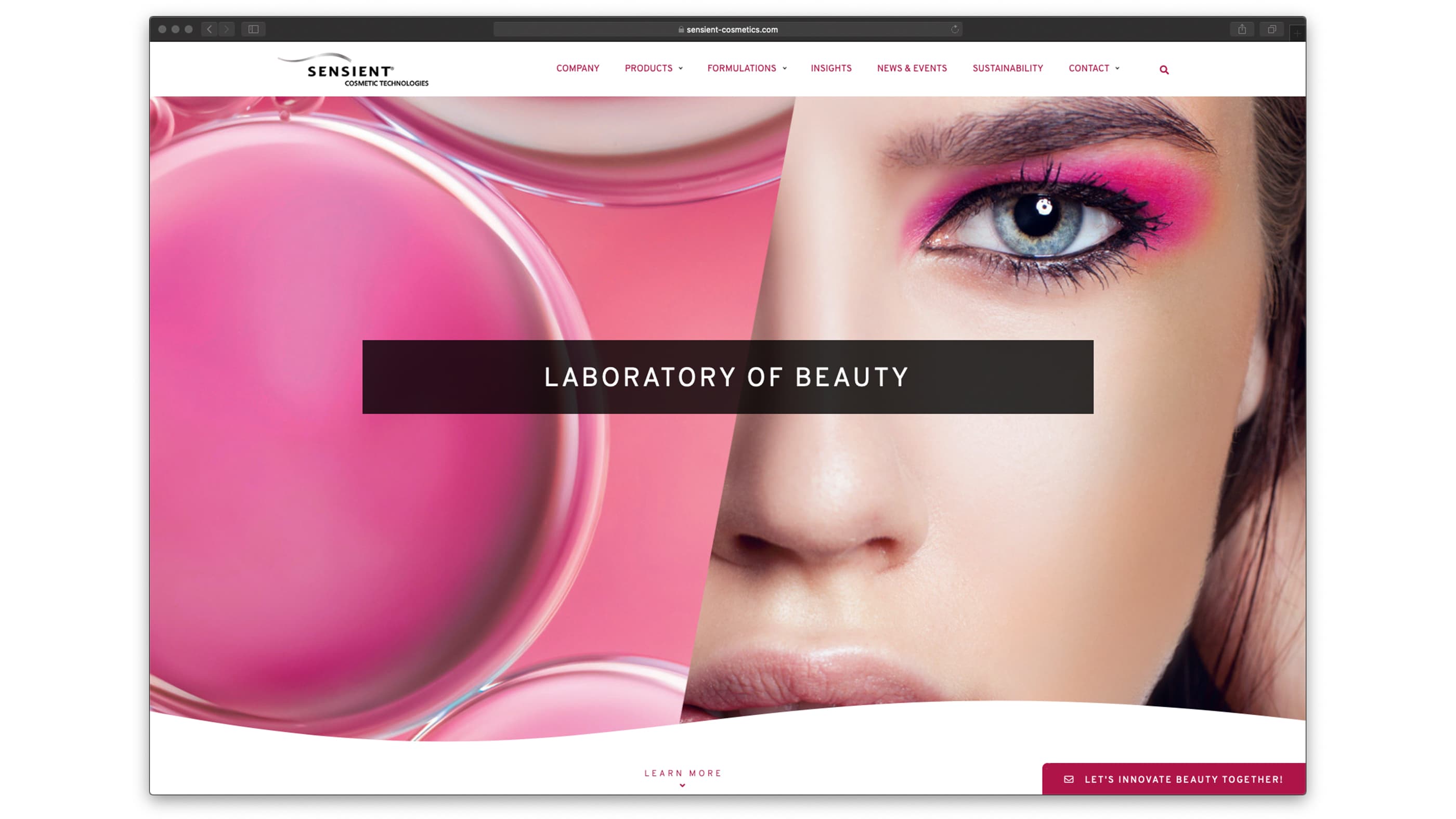 Streamlining the search.
Sensient Cosmetic Technologies has hundreds of ingredients used for cosmetics and hair products. We built their new site on the simple, yet substantial undertaking of giving formulators the ability to browse infinite possibilities with ease and efficiency. Here's the Ingredient Finder, an instant search tool that works on any device with no lag or delay thanks to a database query back-end.
Putting WordPress to work.
Beauty comes from within. What makes this website so powerful is the functionality and organization behind what users see. We found a way to group ingredients with similar attributes. We connected those attributes to the ingredient pages to pick up keywords and display them in search results. We even created a Formulation Finder, which works just like the Ingredient Finder for mixing multiple ingredients.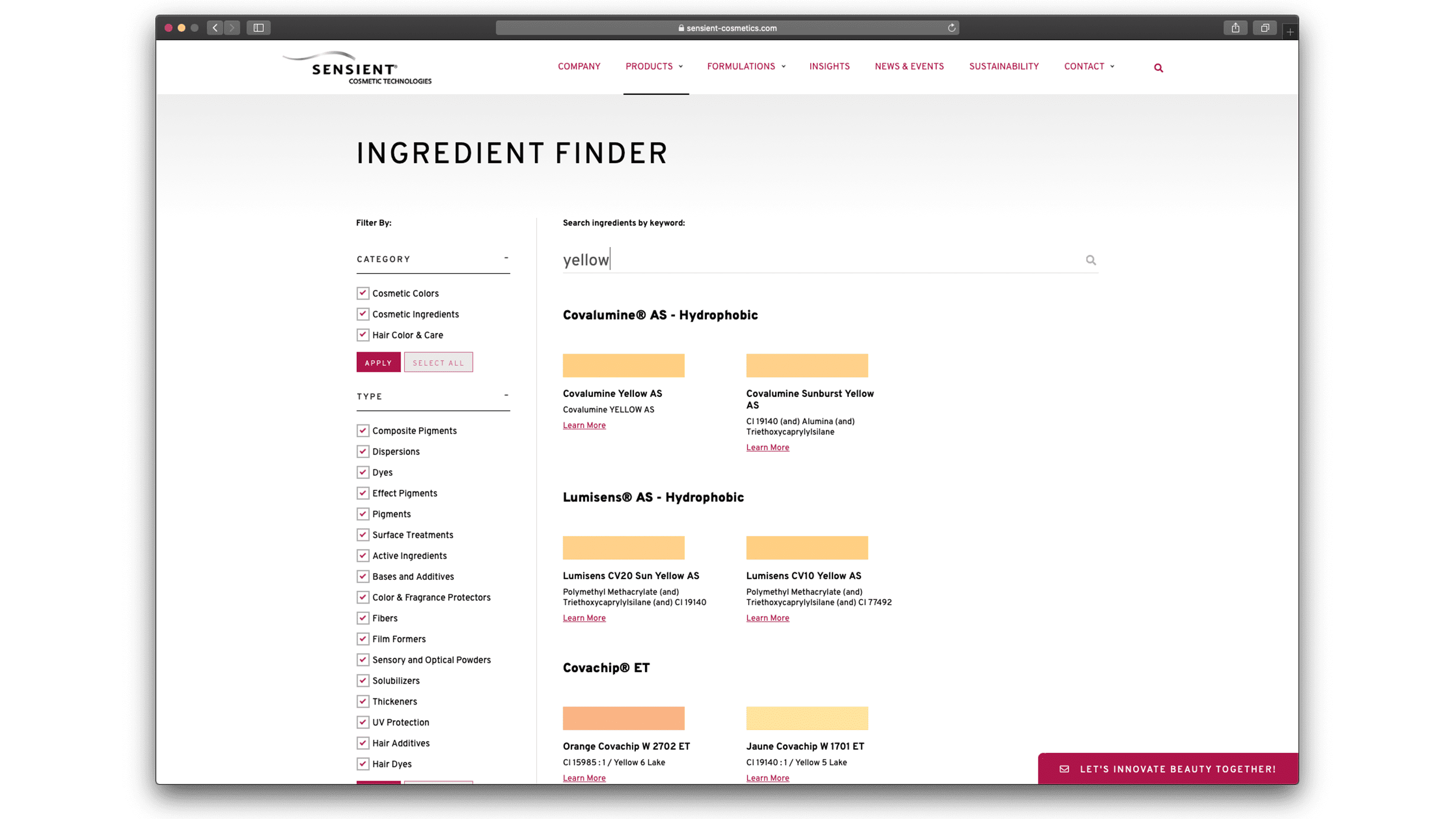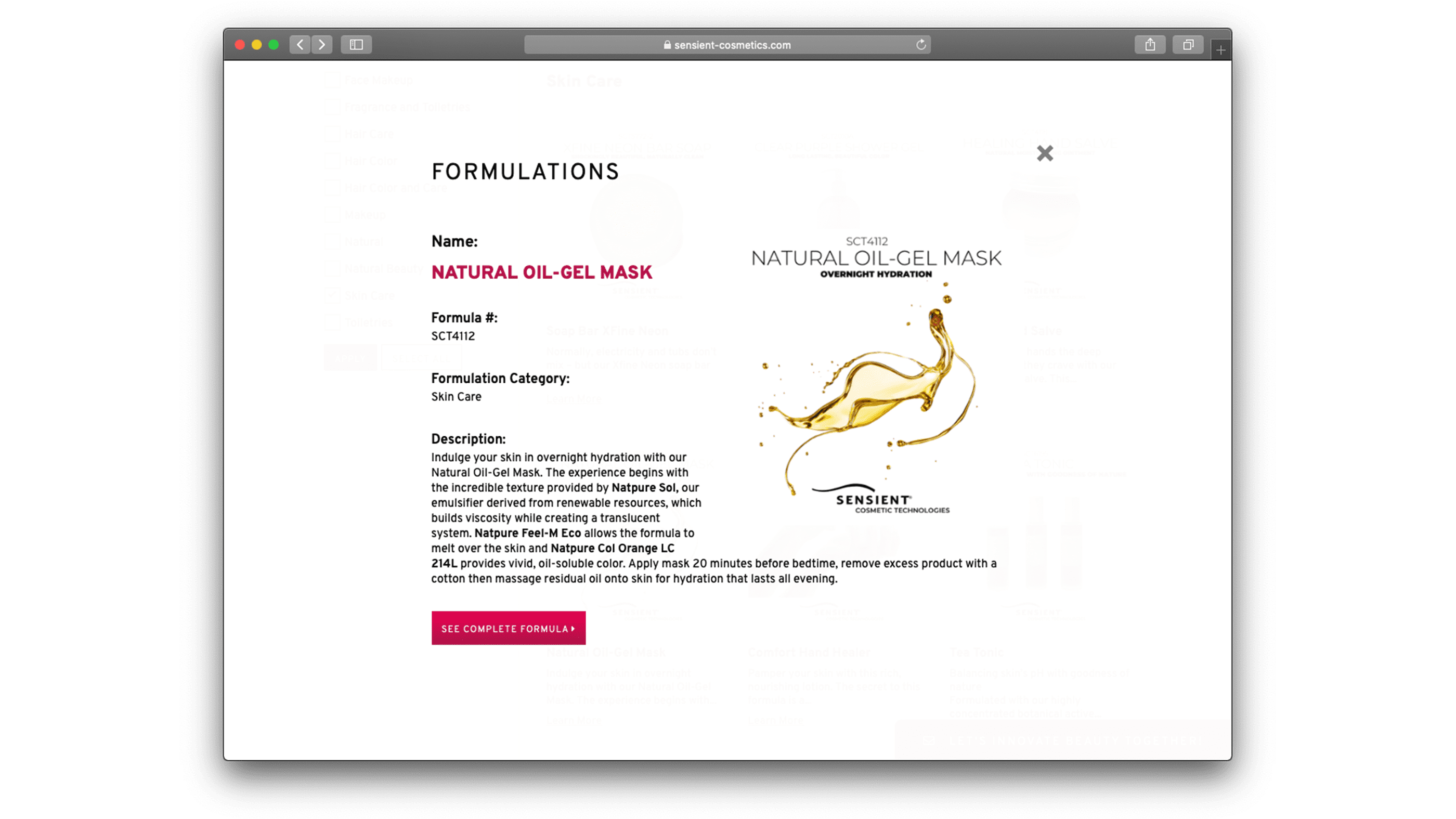 Catching eyes, capturing leads.
As smooth and striking as Sensient's website may be, we also wanted them to be able to collect visitors' information for their ongoing marketing.
The Formulation Finder requires contact info in order to view a full formulation during each visit, so Sensient can see what the user is looking at from one formulation to the next. A quick contact form in the bottom right corner invites users to "innovate beauty together." And on the contact page, requests for samples or formulas are powered by instant search so visitors can add specific ingredients or formulations to their inquiries.
Services used in this project:
Visit the site we created for Sensient: